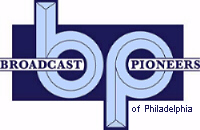 Broadcast Pioneers member Jerry Blavat
in Philadelphia, Pennsylvania
1994

Dick Clark, our 1980 Person of the Year
in Hollywood, California
1994
In 1994, Broadcast Pioneers member Jerry Blavat spoke with the Broadcast Pioneers "Person of the Year" for 1980, the legendary Dick Clark. This interview was broadcast at that time on Jerry's syndicated TV program, "Backstage with the Geator."
Five years later, Blavat was working with Broadcast Pioneers member Gerry Wilkinson at WHYY-TV where they put together a 90-minute live program called, "Jerry Blavat presents the Legends of Rock & Roll." The Channel 12 show aired in March of 1999.
The video below from a VHS aircheck (recorded at WHYY) of that broadcast. Wilkinson, who produced all of the WHYY-TV segments, said that the interview aired that evening came from the original air tape from 1994. However, the original master of the complete, uncut interview is believed to no longer exist. Some of the other interviews and performances from earlier Blavat shows were edited for the Public Television broadcast. However, Gerry thinks that the Clark interview is intact exactly as aired in 1994. The Real Video version is of slightly higher quality. This video was updated during November of 2012.
Watch in Real Video!
Watch in Windows Media!

From the official archives of the Broadcast Pioneers of Philadelphia
Photo & Video originally donated by Broadcast Pioneers member Jerry Blavat
© 2007 & 2012, Broadcast Pioneers of Philadelphia
All Rights Reserved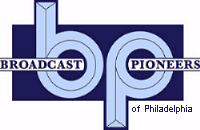 The e-mail address of the Broadcast Pioneers of Philadelphia is pioneers@broadcastpioneers.com