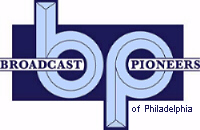 | | | |
| --- | --- | --- |
| Jim Felix | | John Roberts |

According to Broadcast Pioneers member John Roberts, WFIL Radio had a daily evening news broadcast, TONIGHT. It featured John Roberts with the national and international news, the late Jim Felix (a Broadcast Pioneers member) with the local news and Dr. Francis Davis (also a Broadcast Pioneers member) with the weather.

On this particular broadcast dating from 1958, the entire regular team was there. Helen Bauer did an entertainment report with Lillian Ross.

Be advised that this clip is not up to our usual high standards. In fact, the first 45 seconds of it are really bad, but stick with it, it does get better.

John Roberts said that everyone at WFIL Radio kidded him that he was the original host of the Tonight Show as this broadcast predates the NBC-TV program that was originally called by the same title, TONIGHT.

The broadcast, Robert quipped, started as a 15 minute program and kept expanding incorporating ABC Radio features into it. At its peak, it ran 90 minutes long from 6 pm until 7:30. Regardless of its length, its starting time was always 6 o'clock. Some nights the broadcast went until 8 pm if there was something special at 8 like a Presidential address. The program started in 1952, according to Roberts and went into the mid-sixties.

From the official archives of the Broadcast Pioneers of Philadelphia
Audio clip originally donated by aircheck collector Gary Zimak
Original source material courtesy of Broadcast Pioneers member Mike Muderick
© 2007, Broadcast Pioneers of Philadelphia
All Rights Reserved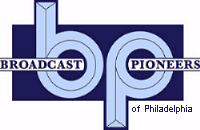 The e-mail address of the Broadcast Pioneers of Philadelphia is pioneers@broadcastpioneers.com