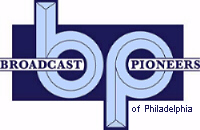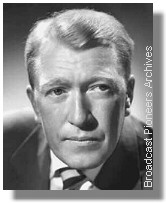 Paul Sullivan
KALL Radio, Salt Lake City, Utah
1951 (one year before he came to Philadelphia
Here's a commentary by Paul Sullivan that ran on WIP Radio in September of 1958. They had a creative title, it was called, COMMENTARY BY SULLIVAN. Be advised that the quality is not great. We are aware of this. However, it's the best we have at the moment.
From Fresno, California, we received an e-mail from Paul Sullivan, Jr., Paul's son. He wrote:
What a surprise to see my Dad listed on the Phila. Broadcast Pioneers' Web page. Believe it or not the family has absolutley no recordings of my Dad's broadcast work.

Dad's last job was at WCOJ Coatsville in the sunset of his career. He spent his remaining years living in Drexel Hill visited periodically by a few close friends, reading and listening to short wave radio. He died in 1986.

Did you know he went to London when Ed. R. Morrow was there and did a few transatlantic broadcasts? He told me Murrow could never remember his name and introduced him with the line.."here is a voice you'll recognize." Dad didn't think to highly of Ed Murrow.... I spent 18 years as a broadcast journalist here in Fresno then left the biz for law enforcement....

Once again thank you so much for considering my Dad worthy of being listed and extending him that honor.

From the official archives of the Broadcast Pioneers of Philadelphia
Audio clips originally donated by Broadcast Pioneers member Mike Muderick
Photo originally donated by Paul Sullivan, Jr.
© 2007, Broadcast Pioneers of Philadelphia
All Rights Reserved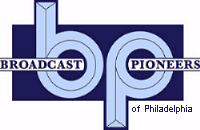 The e-mail address of the Broadcast Pioneers of Philadelphia is pioneers@broadcastpioneers.com