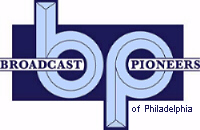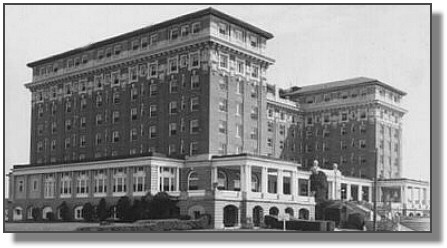 The Admiral Hotel
Cape May, NJ
circa 1943
Religious broadcasting has been a part of the broadcasting community since the very first time the mike switch was thrown. Religious stations in our area started in the twenties with WIBG and the station was owned by a church.

In the fifties and sixties, religious broadcasting saw the formation of stations that broadcast nothing but "the word." Some in our area were WVCH and WXUR. One interesting one was WXUR, which was purchased by Dr. Carl McIntire's group in 1962.

Dr. McIntire was minister of the Bible Presbyterian Church in Collingswood, NJ and head of the International Council of Christian Churches. He was always very out spoken and when he thought the government was on the wrong path, he told you in no uncertain terms. This often got him into problems and eventually, the government lifted the station's license for failing to comply with the FCC's "Fairness Doctrine." The Doctrine has since been repealed by the Federal Communications Commission.

However, the station definitely had a religious tone, both day and night. His group also owned Shelton College which was based in the beautiful Christian Admiral Hotel (origiinally called the Admiral) in Cape May, NJ. On Christmas Day of 1965, WXUR & WXUR-FM aired Handel's Messiah as performed by the Shelton College Choir. We do not know whether it was live or on tape, but it probably was recorded. The announcer has yet to be identified.
Listen in Real Audio!
Listen in Windows Media!

From the official archives of the Broadcast Pioneers of Philadelphia
Audio originally donated by Broadcast Pioneers member Gerry Wilkinson
© 2007 & 2012, Broadcast Pioneers of Philadelphia
All Rights Reserved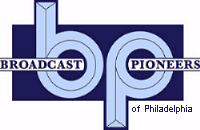 The e-mail address of the Broadcast Pioneers of Philadelphia is pioneers@broadcastpioneers.com