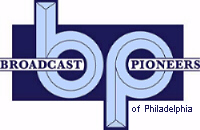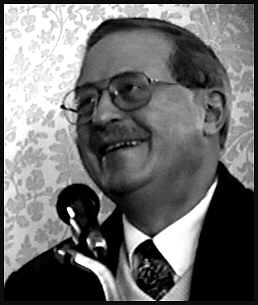 Broadcast Pioneers member George Finkel
Broadcast Pioneers Luncheon, Willianmson's Restaurant, Bala Cynwyd, PA
Wednesday, January 16, 2002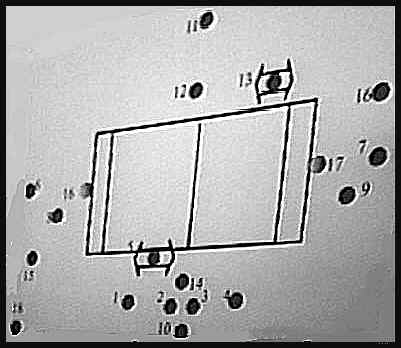 Camera placement during Super Bowl
In January, our meetings usually deal with sports and much of the time, the Super Bowl. Our luncheon on Wednesday, January 16, 2002 at Williamson's Restaurant in Bala Cynwyd, a suburb of Philadelphia, was no exception.

The speaker was our own George Finkel, a member of the Broadcast Pioneers of Philadelphia. He worked for the different networks for two decades and has produced and directed six Super Bowls and other sporting events including the Olympics. George also did the Philadelphia Mummers Parade on a half dozen different ocassions. After being graduated from college, Finkel went to work for Playboy magazine. Watch George Finkel talk about the early days of his career.
Next, George talked about how to direct and produce a sporting event like the Super Bowl. Watch what he said! At the end of the meeting, George Finkel took some questions from the floor. Watch the Q & A!

From the official archives of the Broadcast Pioneers of Philadelphia
© 2008, Broadcast Pioneers of Philadelphia
All Rights Reserved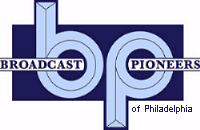 The e-mail address of the Broadcast Pioneers of Philadelphia is pioneers@broadcastpioneers.com