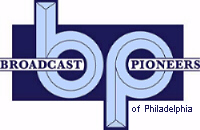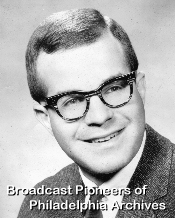 Broadcast Pioneers member Allan Hotlen
WRCV Radio
1963
First, a little about the photo. Allan Hotlen said: "It was a "publicity" shot taken when I went to work at WRCV radio as Music Director and Weekend Announcer."
On March 6, 1969 Broadcast Pioneers member Allan Hotlen, who was Program Director for WIP Radio in Philadelphia at that time was the guest on FOCUS: PHILADELPHIA. The program was aired over WRTI-FM and was hosted by student Florence Weiss. Joining in on the discussion was Bob Kassi, faculty advisor to WRTI and Jerry Klein (a member of the Broadcast Pioneers of Philadelphia) who was WRTI's station manager. Klein would be the last student ever to hold that position. The interview is a half-hour in duration and helped answer the question, "Is radio dead?"
Listen in Real Audio!
Listen in Windows Media!

From the official archives of the Broadcast Pioneers of Philadelphia
Audio originally donated by Broadcast Pioneers member Jerry Klein
Photo originally donated by Broadcast Pioneers member Allan Hotlen
©2008, 2010 & 2012, Broadcast Pioneers of Philadelphia
All Rights Reserved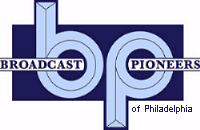 The e-mail address of the Broadcast Pioneers of Philadelphia is pioneers@broadcastpioneers.com