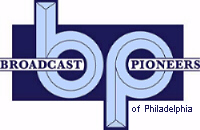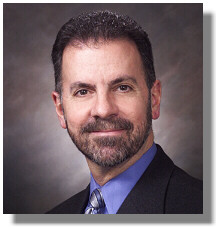 Bill Marrazzo
WHYY-TV Official Photo
2007
Bill Marrazzo is President and Chief Executive Officer of WHYY, Inc., the leading public broadcasting station serving the greater Philadelphia region, the state of Delaware and southern New Jersey through television, radio, Web and community services. At WHYY since 1997, he leads the movement to exploit new digital broadcast technologies to facilitate the region's educational reform and economic development programs. Today, WHYY boasts record-breaking market share and is one of the strongest financially performing public broadcasters in the industry.
In 1988, Marrazzo joined the international environmental consulting firm, Roy F. Weston, Inc., in West Chester, PA, one of the nation's first and largest public environmental companies. At Weston, he was promoted from Divisional Vice President to President and CEO. His work there was defined by the development and deployment of cutting-edge environmental techniques to help the nation's largest corporations minimize waste production, while improving profits.
Marrazzo began his career in 1971 as an engineer with the Philadelphia Water Department for the City of Philadelphia. He was named Water Commissioner in 1979 and also served as the city's Managing Director, the number-two job after Mayor. During his tenure with the city, he was considered "one of the most able city administrators" and directed the development and execution of a $2 billion public works program designed to bring the region's waterways up to "fishable" and "swimable" status.
He was born in Brooklyn, N.Y., and grew up in Queens. He earned a bachelor's degree in chemical engineering from the University of Delaware in 1971, and completed graduate course work for a master's in chemical engineering at Villanova University in 1976.
Marrazzo has a lifelong commitment to civic and corporate affairs. He currently serves on several corporate boards including American Water Works, Inc., the nation's largest investor owned water and wastewater utility and AmeriGas, the nation's largest retail distributor of propane. A leading supporter of civic affairs in Philadelphia, he is currently serving on the Boards of the CEO Forum for Growth, the Philadelphia Education Fund and the Greater Philadelphia Cultural Alliance, among others.
He has earned numerous honors and awards for his work in corporate and community sectors. Bill Marrazzo is the recipient of Philadelphia University's 2007 Centennial Medal Award, he also was named one of Leadership Philadelphia's 101 Top Connectors, received an Honorary Degree in Humane Letters from Philadelphia University in 2006; one of the Top Ten Honorees in International American Water Works Association in 1994; the Wall Street Transcript CEO Gold Award in 1993; Best Philadelphia Department Head in 1986; and the National Public Works Leader of the Year Award in 1985;. In addition, Marrazzo was the recipient of the 2001 Commonwealth of Pennsylvania Arts Leadership and Service Award, which was presented by Governor Ridge in 2001.
Marrazzo's wife Randi is an opera singer. They live in the West Mount Airy section of Philadelphia. They have two children; Jeffrey, 27, recently appointed as Special Assistant to Governor Rendell, and Claire, 26, who is the Manager of Regional Growth Initiatives for the Greater Philadelphia Chamber of Commerce.

From the official archives of the Broadcast Pioneers of Philadelphia
Photo originally donated by Bill Marrazzo
© 2007, Broadcast Pioneers of Philadelphia
All Rights Reserved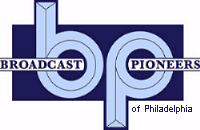 The e-mail address of the Broadcast Pioneers of Philadelphia is pioneers@broadcastpioneers.com