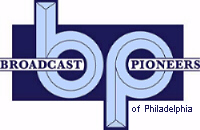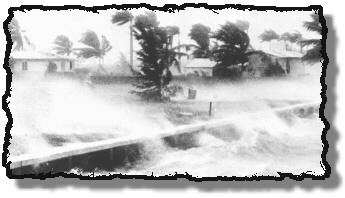 On August 24th of 1958, Daisy developed as a tropical storm from a tropical wave over the Bahamas. It moved slowly northwestward and was officially classified as a hurricane the very next day, the 25th. The storm moved towards the northeastern United States with winds of a 125 miles per hour. However, it remained far enough off the Jersey shore so that little damage occurred. However, we didn't know that at the time of this broadcast. On the 29th, it reached Nova Scotia and lost power.
Here's another one of those TONIGHT broadcasts (WFIL Radio) from 1958. This one from August 28, 1958 features Broadcast Pioneers members John Roberts and Francis Davis. On this excerpt, they talk about Hurricane Daisy coming up the coast and heading towards our area, the Delaware Valley.
The quality on this recording is not the greatest as it came off a floppy 9 inch plastic transcription disc. However, we are delighted to have the audio just the same.
Listen with Real Audio!
Listen with Windows Media!

From the official archives of the Broadcast Pioneers of Philadelphia
Audio originally donated by Broadcast Pioneers member Michael Muderick
© 2007 & 2012, Broadcast Pioneers of Philadelphia
All Rights Reserved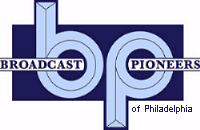 The e-mail address of the Broadcast Pioneers of Philadelphia is pioneers@broadcastpioneers.com