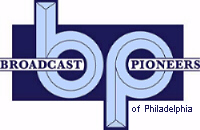 Dan Blackman
B-101 Official Photo
2006
Dan Blackman has been B101's Afternoon Drive DJ since 1993. He says:
I have been B101's Afternoon Drive DJ since 1993. The thing I like best is that every day is different. The music, happenings, events and interaction with the listeners is great - no two days are alike! The listeners are tremendous! They have somewhat followed my life. The genuine connection between myself and the listeners is definitely there.

Some of my greatest memories include meeting people like Lou Gramm and Mick Jones from Foreigner and playing softball with my fellow co-workers and once with Pete Rose! The opening of the Constitution Center was wild too! I also love being a part of different community and promotional events so I get a chance to meet and interact with the listeners.
He likes sports, movies and dogs (not necessarily in that order). Blackman enjoys a good steak, especially while watching his favorite movie, "Rocky" or his most-loved TV program, "Six Feet Under." His favorite actors are John Malkovich and Annetee Benning.

From the official archives of the Broadcast Pioneers of Philadelphia
Photo and bio courtesy of B-101
© 2007, Broadcast Pioneers of Philadelphia
All Rights Reserved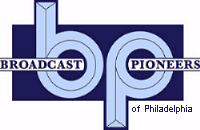 The e-mail address of the Broadcast Pioneers of Philadelphia is pioneers@broadcastpioneers.com