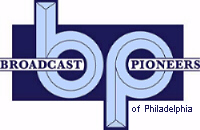 Sometimes you get lucky. On Friday, January 25, 1957, WRCV-TV, Channel 3 in Philadelphia was, at that time, an NBC O&O (owned and operated) station. That meant they were expected to carry all network shows. One such program was the Tonight Show with Steve Allen. On this date, Allen did his last Tonight broadcast, which had been running on a daily basis on the network since September 27, 1954. The program was done live from 11:30 pm until 1 a.m. and originated from the Hudson Theater in New York City.

In Philadelphia, there was a local teenager who used to hang around channel 3 by the name of Jerry Immel. He recorded the program reasoning, "it was Steve's last show." However, coming along for the ride was the local spots, all done live by booth announcer Earle Gill. Earle later in the evening (or early morning) also did the sign off newscast. Since WRCV-TV (now KYW-TV) was an union shop, Gill did the newscast from the announcer's booth over a slide saying "NEWS." By doing this, the station saved the cost of keeping the 11 pm newscast technical crew around.

--------------------

While these spots were on TV, we have only the audio. Sometimes, you have to take what is given to you. We feel that we're lucky even to have the audio.

The first cut we'll hear is a national spot (announcer is unidentified) followed by a ten second local tag done by Gill. It was for RAYCO, a company that sold and installed slip covers for automobiles. LISTEN!

The next one is a live 60 second spot (voice-over) done by Earle, again from the announce booth. It was for Thornton Fuller Dodge-Plymouth, a local car dealership. LISTEN!

The final commercial is for Federal Savings & Loan Association, a local banking institution. LISTEN!

--------------------

Broadcast Pioneers member Joe Earley worked at channel 3 for quite awhile. He portrayed the mechanical man "Mr. Rivets." In this excerpt from an interview the Broadcast Pioneers did with Earley in December of 2000, Joe speaks about Earle Gill. WATCH JOE EARLEY! You can enjoy the entire conversation with Joe Earley in our exclusive webcast program, PIONEERS IN BROADCASTING!
Joe Earley e-mailed us this about Earle Gill:
Earle Gill was a "booth announcer" during the fifies and he was a delightful guy.

The announce booth was on the second floor with a window looking into Studio B. You entered the booth through the sound lock to the studio. Booth announcing was a bore. You spent your entire shift in that little room waiting for the station breaks and the little amber light to flash, your cue from master control, to do station ID and whatever promo they had schduled for that break. Then you checked it off in your log book which was brought in by the traffic department before your shift started.

Earl was a chess player and when he found out that I played rudimentary chess, he made a deal with me. If I would come in to the booth in the afternoons, after my morning show was finished and play chess with him, he would coach me on staff announcing, rid me of my slight Philadelphia accent and generally show me the ropes of live booth work. I made the deal and I think I got the better part. I wasn't a great chess player, but it saved him from total boredom.

I did booth announcing at Channel 3 in the late fifties, from five thirty P.M. to sign off, about two A.M. Did it for six months. It was a bore and ruined my social life, disastrous for a twenty-six year old. So, I went on to bigger and better thngs. I hope!

Other booth announcers, if I remember correctly, were: Norman Brooks, Bob Bradley, Gary Geers, Alan Scott (briefly) after his show went off. There were also some part-timers who filled in such as Bud Smith, Bill Webber (I'm pretty sure) and, I think, Sid Dougherty. I could be wrong about Sid.
A little while later, Joe Earley e-mailed this:
...Dick Graham did some booth work at Channel 3. At the time he was doing radio in Wilmington. Last I heard he was living in Roxborough, right off Henry Ave.... Also there was a Roy Allred (he later showed up at Channel 6 doing sports). I think he was a news anchor at Channel 3 for a short time. When I would come in to relieve him for the night shift, he would complain how tired he was not having had enough sleep,... (Roy was recently married). By the way, Dick Graham was a great guy with a marvelous voice. A real pussycat. I always enjoyed his company.

From the official archives of the Broadcast Pioneers of Philadelphia
Researched and compiled by Broadcast Pioneers member Gerry Wilkinson
Audio spots courtesy of Atlanta, Georgia voiceover announcer Jerry Immel
© 2007, Broadcast Pioneers of Philadelphia
All Rights Reserved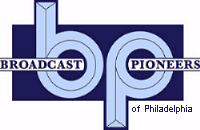 The e-mail address of the Broadcast Pioneers of Philadelphia is pioneers@broadcastpioneers.com