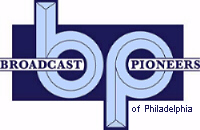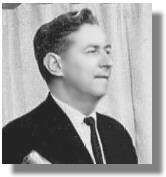 Bob Bradley
WRCV-TV Studios
circa 1963
In August of 1965, KYW-TV News Director and Broadcast Pioneers member Al Primo started his concept of news at Channel 3, called "Eyewitness News."

We have an excerpt of the 7:25 am newscast anchored by Jim Collis. KYW Staff Announcer Bob Bradley is heard at both the beginning and end of the cut. It dates from St. Patrick's Day, March 17, 1966

Al Primo writes: "...Jim worked in the newsroom when I came, writing and editing news stories. When I discovered the clause in the AFTRA contact which allowed reporters to appear on the air with their own stories, I made him the New Jersey Reporter. We established a bureau there---in Collis' house---and he went out every day and covered a story in Jersey. He eventually wanted to be an anchor and I gave him the early morning news cut-ins to the TODAY show. I rotated a number of the reporters into those morning shows as an incentive to keep them at KYW."

From the official archives of the Broadcast Pioneers of Philadelphia
Photo originally donated by Broadcast Pioneers member Bill "Wee Willie" Webber
Audio originally donated by Broadcast Pioneers historian Gerry Wilkinson
© 2008, Broadcast Pioneers of Philadelphia
All Rights Reserved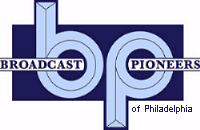 The e-mail address of the Broadcast Pioneers of Philadelphia is pioneers@broadcastpioneers.com