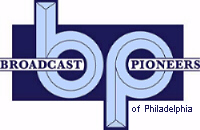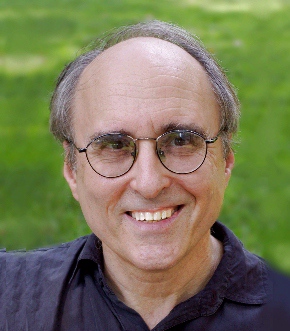 Broadcast Pioneers member Michael Tearson was on Philadelphia FM radio playing rock music virtually as long as rock music has been on FM in Philadelphia!

Born in Baltimore in 1948, Michael first took to the air on WXPN while still an undergraduate student at the University of Pennsylvania, a time when the University's station was exclusively operated by undergrads. In January, 1970 Michael joined WDAS-FM's Hyski's Underground as overnighter.

Then in June, 1970, WMMR hired him as Music Director and weekend air talent. In September, 1970 Michael was promoted to late night personality where he enjoyed a storied run through 1976. Michael returned to WMMR in 1978 and remained, again in his legendary late night position through March, 1992.

For the next several years Michael divided his time simultaneously on WMMR (as part-timer and developing special projects including WMMR's precedent breaking A-To-Z broadcasts and redeveloping the station's live concert library into the WMMR archives), WXPN (late nights) and WALL (record store chain Wall of Sound's in-store "radio station which Michael produced and voiced).

In 2002, WMGK came calling and had Michael develop the Saturday Morning 60s show (Saturdays 6-8 am) which he produced in his home studio LynTown Sound. The program ran for 11 years.

Michael broke into Sirius Radio with his home made Bob Dylan Radio Hour and landed on Folktown and later Classic Vinyl channels. At the time of merger with XM in 2008 he was transferred for a very low round draft pick to the Deep Tracks channel where he continued until July 2015 when he quit. Management had changed the direction of the channel, and Michael no longer felt it was something he wanted to continue

Currently Michael produces two weekly webcasts, each free and on demand. Michael Tearson's Marconi Experiment airs Saturday and Sundays on www.iradiophilly.com then continues as a one week on demand podcast Monday to Monday. Sorry, no archiving.

His other site is www.radiothatdoesntsuck.com for which he has produced shows nearly every week since January 2010. Currently over 200 of his shows there, some of his most adventurous and eclectic work ever, are archived for on demand and free listening.

With the recent passing of Philadelphia musician/archivist/documentarian Michael has stepped in as Producer for George's Philly Pop Music documentary project which Michael narrates. He hopes to complete George's dream project.

In other areas, Michael Tearson currently writes record reviews for the folk song magazine Sing Out! and The Audiophile Voice. He acts in films when the opportunity presents itself (48 to date, among them Blow Out, 12 Monkeys, The 13th Child and Oceans 11).

From 1999-2003 as Michael "Mad Dog" Tearson, Michael penned a wildly popular pro wrestling column "On The Mat" for the Philadelphia Daily News. Clearly a man of many talents, Michael Tearson has become a true Philadelphia icon, well-loved by both radio listeners and his readers.
We asked Michael to update his bio in May of 2016 and here's what he said:
www.radiothatdoesntsuck.com along with thousands of webcasters went dark with the start of 2016 due to music royalty rate hikes of over 500%. I did something over 250 shows 2010-2015.

In March coinciding with my 3rd anniversary of the Marconi Experiment show on www.iradiophilly.com I launched a second weekly show called The ATTIC (sic) in which I do a different concept each time out. True freeform programming in that I create the form anew each episode. The two shows air as a two hour block on Saturdays and Sundays before the Monday to Monday free and on demand podcast access.

I have well over a decade been the host of the Sundown Concert Series of free outdoor shows Wednesdays in the summer in Haddon Heights NJ. This year I am also involved in a new series of Tuesday night concerts in Gloucester City NJ. I will be opening act as a solo folk performer August 9! (Have been doing more performing of late)

From the official archives of the Broadcast Pioneers of Philadelphia
© 2007, 2013, 2015 & 2016, Broadcast Pioneers of Philadelphia
All Rights Reserved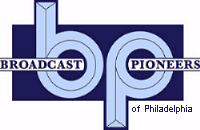 The e-mail address of the Broadcast Pioneers of Philadelphia is pioneers@broadcastpioneers.com