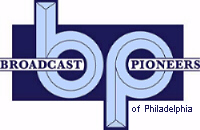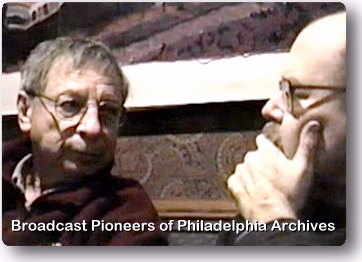 (Left to right) Shelly Gross and Ed Sciaky
at Shelly Gross' home
December 27, 2000
On December 27, 2000 at his home in Bryn Mawr, Pennsylvania, Broadcast Pioneers members Ed Sciaky and producer Gerry Wilkinson visited Broadcast Pioneers member Shelly Gross. There, we taped Shelly talking with Ed for our "Pioneers in Broadcasting" series.
This interview first appeared on our website late in 2000. However, the technology at that time for streaming video was only 4 frames per second. In 2010, we re-encoded the tape using the latest technology which is 30 frames per second, the same as television.
Watch the Interview in the Windows Media format!
After we were finished taping, the three of us sat around and ate some cookies and dried fruits that Shelly's wife prepared for us (if you watch carefully, you can see and hear her bring in the goodies while we were videotaping). We kept the camera rolling as we talked about different people and places in Shelly's broadcast career.
We have not yet re-encoded these video clips. They are the original from 2000 with only 4 frames per second. These clips require the Real Player in order to watch.
Shelly Gross talks about Randy Kraft an anchorman before Gunnar Back's time. Howard Jones, also known as Happy the Clown, was a friend of Shelly's as was Sally Starr. We never knew that Bob Horn, the original host of Bandstand also did election coverage on WFIL Radio. In the mid-fifties, Shelly worked on a program that was carried on ABC-TV and one of the regulars was a teenager, Marciarose. One of the real characters at WFIL was a time salesman by the name of Max E. Solomon. Then Shelly remembers Phil Sheridan and Tom Moorehead.

One of the greatest voices ever heard over WFIL was Allen Stone. At one time, Shelly hosted a program that originated live from the Philadelphia Zoo. Shelly came to WFIL-TV when they were still located in the Wiedner Building in Center City Philadelphia. Downstairs in that structure was a bar and Shelly talks about it. Then the stations moved to 46th & Market Streets in West Philadelphia. At one time, the building was connected to the adjacent Arena because the station did so many broadcasts from there.
The following four clips have been re-encoded in 2010 to current web standards. They are available in the Windows Media format only.
Shelly Gross talks about Barbara Walters and Walter Annenberg, who used to own the WFIL stations. Then Gross talked about Roger Clipp, Vice-President and George Koehler, manager of the WFIL stations. Lew Klein, Executive Producer of American Bandstand was discussed.

From the official archives of the Broadcast Pioneers of Philadelphia
2010 Video encoding courtesy of MetraMedia Studios and Broadcast Pioneers member Brad Seecof
© 2010, Broadcast Pioneers of Philadelphia
All Rights Reserved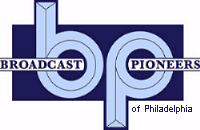 The e-mail address of the Broadcast Pioneers of Philadelphia is pioneers@broadcastpioneers.com