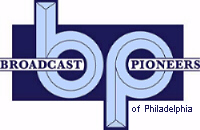 Since the age of 4, Steve "Mr. Movie" Friedman was obsessed with movies. As a young boy growing up in Harrisburg, Steve was able to see movies on Saturday afternoons at the neighborhood theater.
Steve was uniquely gifted with an extraordinary memory and a deep passion for films. He was able to retain the most specific details of just about any film he ever saw. This included production notes, titles, credits, character names, plot devices and full lyrics to theme songs that he may have only heard once in his life.
Steve was also a scholar and spent much of his time growing up, reading books, watching films on TV, going to lectures, following film premieres, collecting Film Memorabilia and eventually going to Penn State University where he earned a BA in English and Film.
After Graduation, Stove moved to Philadelphia where he went to work in advertising for Firestone and Associates. As the chief Creative Director, Steve designed campaigns, wrote copy and was a very gifted comp artist, eventually winning a number of national awards within the field. During this time he was beginning to put together a small side business with a friend named Steve Rasper. They called their business, The Movie Poster Place. From the very beginning, Steve was interviewed by newspapers and magazines on a regular basis for his tremendous depth of knowledge and his quick wit.
In the late 1970's, Steve met his future wife, Michell Muldoon, also an Advertising Art Director and illustrator. Together they built life-size Wizard of Oz figures and other full size sculptures that went on to be exhibited all over the Northeast and eventually the Oz Figures ended up in the FAO Schwarz window in New York City.
Soon after a successful exhibit schedule, Michell and Steve co-wrote and produced the first movie review program, "Fox and Leonard go to the Movies" that aired on WPHT-TV. In 1981, Steve joined the On-air promotion department at WCAU-TV. During this time, Steve became a regular guest host on several local shows and was offered his own Mr. Movie Show in April of 1984. The showed aired Saturday nights and was an instant success. The Mr. Movie Program had impressive ratings and was often number #1 in the time slot. Steve had jammed lines from 9:00 pm until 6:30 am with callers from all over the United States and Canada.
In 1987 along with Steve's continued success as an On-air personality, Steve also worked as the promotion Director for WGBS-TV. In 1991, Steve joined "Time Out with John Bolaris" on NBC 10 and did weekly features for Channel 10 News. Steve went on to win Emmys and became a regular contributor to The Philadelphia Daily News, American Movie Classics Magazine, Video Business Magazine, Laser Views Magazine and Movie Maker Magazine as well as hosting "Ask Mr. Movie" on Comcast. Steve also became the voice of entertainment features for the Donnelly Directory, and did another call-in show for WDEL-AM Radio. IN 2000, Steve was a premiere Chat host on AOL with a large, devoted on-line following.
As Steve continued to expand and share his expertise, he was a regular lecturer at the Smithsonian Institution, attracting large crowds to his in-depth slide shows and comprehensive, engaging programs on individual films and actors. At this time, Steve was also an adjunct professor at Temple University and Rosemont College.
In 2002, Steve was asked to be the News anchor for the opening shots of the Film; "The 13th Child" which starred actors, Cliff Robertson and Lesley Anne Down. This cameo was a special honor for Steve.
The History Channel and Lou Reda Productions hired Steve in 2003 to do a number of pieces like "When Cowboys were King" that aired nationally. Steve was talent as well as a writer and he received a great deal of praise and excellent reviews for his work.
Sadly, in 2004, Steve became a Dialysis patient. This however did not keep him from making contributions to the community at large and to the National Kidney Foundation here in the Delaware Valley.
Steve did a fund-raiser along with The Philadelphia Film Office at the Prince Theater in 2006 only days after coming out of the hospital. He was working tirelessly to help raise awareness and to help fellow patients with his good sense of humor and his ever-present passion for films.
Later that year, Steve joined forces with Steve Ross and Jimmy Murray as a regular guest on the Remember When Show which aired after Steve's Movie Program on the Big Talker 1210, WPHT. Steve Friedman shared his remarkable knowledge with callers who were remembering old films. Steve continued to do the Remember When Show along with his own Mr. Movie Program until the night of September 20, 2009. After doing an excellent show with his family, discussing North by Northwest, Steve came home, sat down to watch a movie and he quietly slipped away in his sleep.
Steve Friedman was an extraordinary and very unusual talent. Steve was gifted in all areas of his life; his work was of excellent quality. He did not use a computer in the Studio; he used his extraordinary memory and the passion that came with a devoted lifetime of study and watching films with his uniquely, rare ability.
Steve Friedman is survived by his wife Michell Muldoon and his daughter, Darrah Dandurand Friedman who is started her undergraduate studies at Temple University in 2010.
On Friday, Novmber 19, 2010, Steve Friedman was posthumously inducted into the Broadcast Pioneers Hall of Fame.

From the official archives of the Broadcast Pioneers of Philadelphia
Bio originally donated by Stve Friedman's widow, Michell Muldoon
© 2010, Broadcast Pioneers of Philadelphia
All Rights Reserved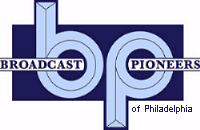 The e-mail address of the Broadcast Pioneers of Philadelphia is pioneers@broadcastpioneers.com