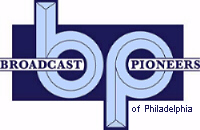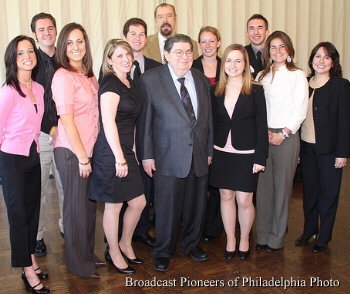 Our 2008 Scholarship winners with
our Chairman of the Board Bill Webber and our Vice-President Kal Rudman
the Broadcast Pioneers Luncheon, Bala Golf Club, Philadelphia
Wednesday, April 16, 2008
Once again, we awarded scholarships to area college students. This time, we gave ten $1,000 scholarships.
Our scholarship committee picked 20 finalists from over a hundred entries. We then selected the winners. They were:
Samantha Coveleski, a junior from Villanova University
Kimberly Davidow, a junior from LaSalle University
Lucia DiNapoli, a junior of the University of Pennsylvania
Brett Fischer, a junior from Drexel University
Julia Giacoboni, a juinior from Rowan University
Michelle Grottenthaler, a junior from Temple University
Megan Pellegrino, a junior from Cabrini College
Gabriella Maria Sacidor, a junior from LaSalle University
Christopher Stover, a junior from Temple University
Brett Strycharz, a junior from Temple University
Congratulations to all of our winners. One of our scholarships was underwritten by Broadcast Pioneers memeber Esther Kurtz, widow of Broadcast Pioneers member David Kurtz, who founded B-101. It is presented in his memory.
By the way, the Drexel University and Temple University winners were underwritten by a grant by Broadcast Pioneers Vice-President Kal Rudman. Kal had originally agreed to donate monies for two scholarships but when he heard about the quality of our scholars, he decided to DOUBLE his grant. Thank you, Kal!
It all took place on Wednesday, April 16th, at the Bala Golf Club , 2200 Belmont Avenue (across the street from the State Police) in the Wynnefield section of Philadelphia during our April luncheon.

From the official archives of the Broadcast Pioneers of Philadelphia
Photo taken by Broadcast Pioneers member Jerry Klein
© 2008, Broadcast Pioneers of Philadelphia
All Rights Reserved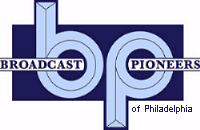 The e-mail address of the Broadcast Pioneers of Philadelphia is pioneers@broadcastpioneers.com