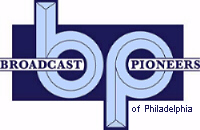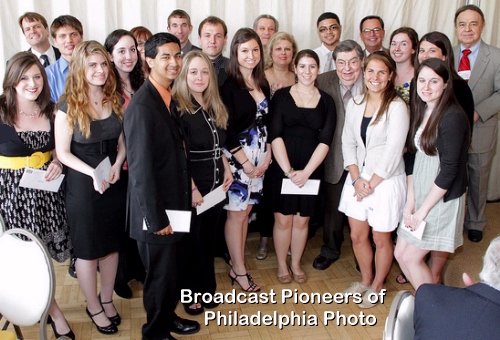 Our 2011 Scholarship Winners
Broadcast Pioneers Luncheon
Wednesday, April 20, 2011
Each year, the Broadcast Pioneers of Philadelphia awards scholarships to outstanding communications college undergraduates. This year, we awarded sixteen $1,000 scholarships. The scholarship winners received their scholarships at our April 20th luncheon.
Our winners were (in alphabetical order):
Daniel Angelo – Neumann University
Karen Blyton – Temple University
Grace Buttery – Drexel University
Julia Cameron – Villanova University
Kristen Conner – Rowan University
Luis Cruz – Temple University
Tyler Czajkowski – Temple University
Kristin Gobberg – Villanova University
Stephen Jiwanmall – LaSalle University
Julia Lull – Villanova University
Richard Mach – Drexel University
Christina Maxwell – Rowan University
Megan McNerney – Temple University
Kerry Miles – University of Delaware
Martine Pelletier – Drexel University
Caitlin Weigel – Temple University
73 pictures of the luncheon including scholarship winners!
These copyrighted images are protected under US Copyright.
Any usage without the express, written permission of
the copyright holder is strictly prohibited!
Usage does NOT fall under "Fair Use" of copyright laws!

From the official archives of the Broadcast Pioneers of Philadelphia
Photo originally donated by Broadcast Pioneers member Jerry Klein
Video courtesy of MetraMedia Studios and Broadcast Pioneers member Brad Seecof
© 2011, Broadcast Pioneers of Philadelphia
All Rights Reserved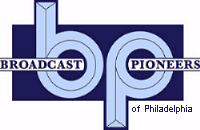 The e-mail address of the Broadcast Pioneers of Philadelphia is pioneers@broadcastpioneers.com