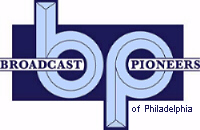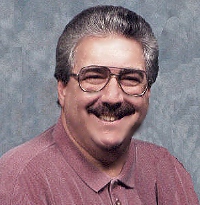 Chuck Gagliardi
Broadcast Pioneers member Chuck Gagliardi began his communications career in March, 1970 at WJJZ, Mount Holly, hosting a Saturday morning radio show. In June, 1970, he accepted a position with WFIL (Famous 56), driving the celebrated Prize Patrol and doing on-air morning traffic reports and segments with legendary radio personalities Dr. Don Rose, Jim O'Brien, Long John Wade, and Jay Cook.
In September, 1970, Chuck moved to WCHE, West Chester, to host an afternoon radio show. This job proved to be short-lived because Chuck accepted a teaching position and began a full-time career in education first at St. John Neumann High School, Chuck's alma mater, and later at St. Maria Goretti High School in South Philadelphia.
Enjoying his position in education, but wanting to come back to radio and television, Chuck returned to broadcasting in 1975 to host Sports Spotlight for Telesystems Cable Corporation in Philadelphia. He eventually became the director of local origination at Telesystems Cable Corporation and created the popular shows, "The Music Hour" and "Cable Spotlight," the latter enjoying a twenty-four year run on cable in Philadelphia.
Guests on this show included such notables as singer Maxene Andrews (of the Andrews Sisters); Phillies announcer Harry Kalas; television chef Graham Kerr (The Galloping Gourmet); comedian Dom Irrera; Hall of Fame athletes Robin Roberts, Joey Giardello, Rafer Johnson, and Herb Adderley; actress Andie Macdowell; psychologist Wayne Dyer; author Mary Higgins Clark; singers Frankie Avalon and Bobby Rydell; radio personalities Joe Niagara, Pat Farnack, Angelo Cataldi, Don Cannon, and Pat Delsi; former Phillies player and manager Larry Bowa; and television personalities Nick Clooney, Ed Cunningham, and Carol Erickson. Chuck also hosted one of the most popular and longest-running cable television shows in the country, "Cable Bingo," from 1976 until its conclusion in 1999.
In addition to his long career as a cablecaster, Chuck worked as a radio announcer at WCAM/WSSJ, Camden, and at WPGR, Philadelphia, hosting oldies shows at both locations. Chuck also performed periodically at PRISM, doing voiceovers for a horse-racing show, and at WHYY, Channel 12, Philadelphia, appearing on air and assisting with pledge drives.
Currently, Chuck Gagliardi continues his dual careers in education and communications, serving as an academic counselor and media assistant at Merion Mercy Academy, hosting a weekly oldies program for www.destinationdoowop.com, and working in Government Relations at Comcast Digital Cable. This year Chuck celebrates his fortieth anniversary in both education and communications. Chuck and his wife, Adeline, live in Philadelphia. They have two adult children and three grandchildren.

From the official archives of the Broadcast Pioneers of Philadelphia
Photo & bio originally donated by Broadcast Pioneers member Chuck Gagliardi
© 2011, Broadcast Pioneers of Philadelphia
All Rights Reserved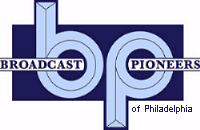 The e-mail address of the Broadcast Pioneers of Philadelphia is pioneers@broadcastpioneers.com