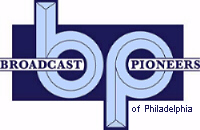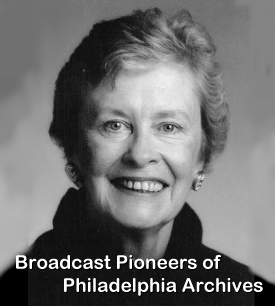 Born in Connecticut in 1928, Member Joan Murphy Stack was graduated from the King School (formerly the Low Heywood School) in here hometown of Stamford and continued her education at the College of New Rochelle.
Joan's broadcasting work was on WBUX-AM in Doylestown. During 1974 and 1975, she hosted a cooking show and then it was turned into a highly popular daily talk program. The reason was that she was able to convince the people at the Mike Douglas TV Show to send her many of the stars who appeared on the television broadcast. She became famous herself for her bubbly style and informative plus entertaining guests.
She was the president and chairman of the local Planned Parenthood Organization. Stack also served as the president of the American Woman in Radio and Television. She was the founding president of Art Matters.
She married Tom Stack in 1949 and they moved to Greenwich Village in New York and then to Doylestown in 1955.
She retired from broadcasting in 1992 and started her own public relations agency. She also produced a series of oral presentations for the Library of Congress. Some are still in use today. She passed away on July 31, 2011 in New Hope, Pennsylvania.

From the official archives of the Broadcast Pioneers of Philadelphia
© 2016, Broadcast Pioneers of Philadelphia
All Rights Reserved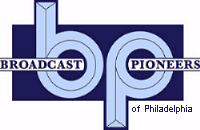 The e-mail address of the Broadcast Pioneers of Philadelphia is pioneers@broadcastpioneers.com