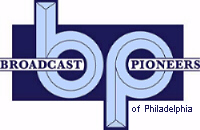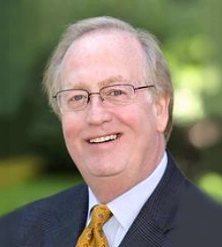 Broadcast Pioneers member Paul Gluck is currently an Associate Professor in the School of Communications and Theater at Temple University. He is also the head of the Temple University Television Station (TUTV). Previous to coming to Temple, Paul was the Executive Director of the Kal and Lucille Rudman Institute for Entertainment Industry Studies at Drexel University.
Before joining the Westphal College at Drexel University, Paul Gluck was Vice President and Station Manager of WHYY, the leading public broadcasting stations in the Greater Philadelphia region. Gluck, who was named to this post in September, 2000 was responsible for daily program operations and all program content and development for WHYY's broadcast services, including radio, television and their Internet service.
Gluck joined the WHYY staff in 1999 as Executive Director of News and Public Affairs, and continued to oversee news and public affairs programming. He was leading an effort to develop more local program content for WHYY that would range from public affairs to cultural events. He also directed all of WHYY's content and broadcast resources, including producers and engineers in support of this operation.
Gluck began his career at KYW-TV as a production assistant. He was also employed as an executive producer at WJZ in Baltimore, MD., then advanced to WCAU-TV in Philadelphia in 1988 as News Director. Gluck returned to KYW-TV in 1991 as Executive News Editor and was promoted to News Director in 1997, a position he held until September 1998.
Gluck, a multiple Emmy-award winner, has also produced documentaries and served as a consultant for local media outlets. Gluck is a native of Philadelphia, having attended Community College of Philadelphia and receiving his Bachelor's Degree in journalism from Temple University. Gluck has recently completed his second term as President of the Mid-Atlantic Chapter of the National Academy of Television Arts and Sciences (NATAS).
Paul served for six years on our Board of Directors and four of those years as Vice-President. He has also served on our Scholarship Committee for ten years and still continues to do so.

From the official archives of the Broadcast Pioneers of Philadelphia
© 2009 & 2016, Broadcast Pioneers of Philadelphia
All Rights Reserved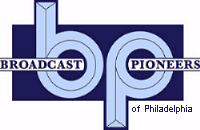 The e-mail address of the Broadcast Pioneers of Philadelphia is pioneers@broadcastpioneers.com