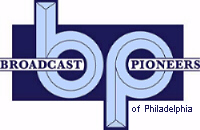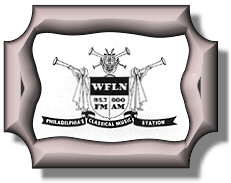 For decades, WFLN AM & FM were Philadelphia's Classical Music station. The broadcast outlets were founded by Broadcast Pioneers founding member Ray Green. We have six excerpts from the year 1972.
We start off with three clips from February of 1972. The first two date from Saturday, February 26th. Our first clip is from 6:58 pm.
Our next excerpt is from the same day but a few hours later, at 9:35 pm. During this time, U.S. President Richard Nixon was in China on an official state visit.
Our third clip from February is from Sunday, February 27th at 11:15 am. The announcer is Broadcast Pioneers member Ed Cunningham.
The fourth presentation dates from Saturday, May 20, 1972. It's 5:35 pm and the station is getting ready to join the network (NBC Radio) for coverage of President Nixon's visit to Austria. The announcer is Ed Cunningham.
We now have two excerpts of the station from Wednesday, October 4, 1972. The first one was from 12:05 am, just a few minutes after the beginning of that broadcast day. We haven't yet identified the announcer.
The second clip is from the same day but 20 hours later at 8:05 pm. The announcer on duty is Ed Cunningham, an inductee into our "Hall of Fame."

From the official archives of the Broadcast Pioneers of Philadelphia
Audio originally donated by Broadcast Pioneers historian Gerry Wilkinson
© 2008, Broadcast Pioneers of Philadelphia
All Rights Reserved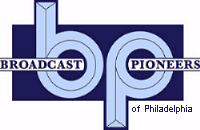 The e-mail address of the Broadcast Pioneers of Philadelphia is pioneers@broadcastpioneers.com