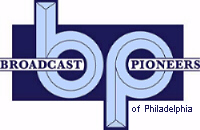 Outside the WFIL Building
46th and Market Streets
West Philadelphia
1958
In 1964, when WFIL-TV and radio moved to City Line Avenue, Triangle Publications donated the 46th and Market location to WHYY-TV, WUHY-TV and WUHY-FM (now WHYY-FM). The public broadcasters stayed there until 1980 and 1981. Over several months, different parts of their operation were moved to the 6th and Race location.
Broadcast Pioneers historian Gerry Wilkinson who worked at Channel 12 as a TV producer was there during the time of the move. He also returned to be at the station again in 1998 through 2001 when the 6th Street location was being remodeled (the offices moved temporarily into the Cast Iron Building on Arch between 7th and 8th Streets.) He was there when everyone moved back to 6th Street. He had, at that time, gone through the Channel 12 library and saw no Channel 12 programming or video from before 1980. So this 1972 audio clip from the television station is extremely rare. It dates from Friday, May 12, 1972 at 8:30 pm.

From the official archives of the Broadcast Pioneers of Philadelphia
Photo originally donated by Broadcast Pioneers member Neil Harvey
Audio originally donated by Broadcast Pioneers Historian Gerry Wilkinson
© 2008, Broadcast Pioneers of Philadelphia
All Rights Reserved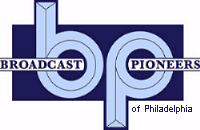 The e-mail address of the Broadcast Pioneers of Philadelphia is pioneers@broadcastpioneers.com