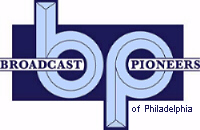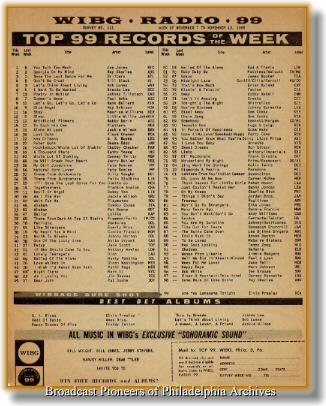 WIBG, Radio 99 Survey #111
Week of November 7 to November 13, 1960

(Click on the image to see a larger version)

For many, many years, WIBG, Radio 99 distributed free survey lists in record stores and other places. Commonly called, WIBBAGE Lists, it presents the top 99 records in the Philadelphia market, plus a sure shot and best bets. Note that at this time, all the easy listening stuff was also included.

From the official archives of the Broadcast Pioneers of Philadelphia
WIBG Survey originally donated by Broadcast Pioneers member Michael Muderick
© 2008, Broadcast Pioneers of Philadelphia
All Rights Reserved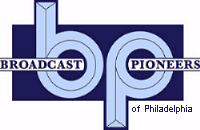 The e-mail address of the Broadcast Pioneers of Philadelphia is pioneers@broadcastpioneers.com