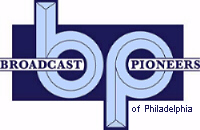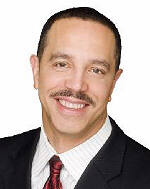 Bill Vargus
WTXF-TV Official Photo
Since graduating from Temple University in 1980, Bill Vargus has spent most of his broadcasting career in the Philadelphia area. Immediately after finishing at Temple, Billy V. became a news anchor on WHAT radio. He also worked at radio stations WHYY, WDAS, and Q102. In 1985, he did the 76ers pre-game and post-game shows when Sixers games were carried on WFIL.

Anxious to break into television, Billy V. landed a job as a writer at KYW-TV and began to learn from the ground up. He was only there 8 months, though, before landing his first on-air TV job as sports anchor for WHYY's Delaware News. "It was a great place to start, because I covered the high school and college teams in Delaware, but also the Philly pro sports teams. The Eagles had just hired Buddy Ryan as coach, they had Reggie White, and then they drafted the late, great Jerome Brown. That was a great locker room, a fun team to cover."

Covering sports became a 24/7 affair when he landed a job doing weekends at WCAU-TV in 1989 while continuing weekdays at WHYY.
It was while working at WHYY that he met Sue Serio. Years later, they became engaged, and when Sue landed a job in Buffalo, New York, Billy V. followed. He was fortunate enough to land a job as the main sports anchor at the very same station where Sue had been hired to host a brand new morning show. In 1994, shortly after their arrival in Buffalo, they married. Their daughter, Nia, was born in Buffalo in 1997.

Despite the success they both enjoyed in Buffalo, Billy and Sue longed to return to Philadelphia. In 1997, Billy V accepted the position of weekend sports anchor at Fox 29. This time, Sue followed Billy V, as she was hired to do morning weather a few months later.

Since '97, Billy V. has made it his goal to be the area's most active sports anchor, attending the games, practices, news conferences and training camps, while also giving coverage to sports' unsung heroes. He's been nominated for Emmy awards 5 times; In 2005, he was nominated for for both Best Sports Anchor and Best Sports Reporter. "It's great covering sports in Philly," he says. "First of all, it's a fantastic football town, and at Fox 29, we do a whole lot of Eagles coverage. And the Phillies, Flyers and Sixers always give you something to talk about, too. Also, at the grass roots level, Philly produces the best boxers in the world, as well as other young talent in so many sports, and I love to spotlight the people and the human interest stories that no one else is even aware of." Bill left Fox 29 in 2009. April 29th was his last day.

From the official archives of the Broadcast Pioneers of Philadelphia
Photo and bio originally donated by WTXF-TV
© 2009, Broadcast Pioneers of Philadelphia
All Rights Reserved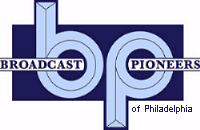 The e-mail address of the Broadcast Pioneers of Philadelphia is pioneers@broadcastpioneers.com