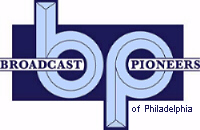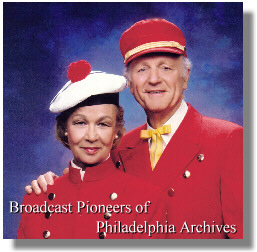 Captain and Mrs. Noah
You may know them as Captain and Mrs. Noah, but in reality, they are Broadcast Pioneers members W. Carter Merbreier and his wife, Pat.
While the Captain Noah program goes back into the sixties, very few programs exist today and those that do are from the later era. Well, we found an audio clip of the television show from Monday, July 26, 1971. Carter recalls that the program was on the air at that time from 7:30 am to 8:30 am. At 8 am, the station joined the ABC Television Network for a progress report on the upcoming launch of Apollo 15. The coverage lasted about 8 minutes and then the network threw it back to the local stations joining the regularly scheduled program. That program was, of course, "Captain Noah and his Magical Ark." It was a live broadcast that morning with Captain and Mrs. Noah and Larry Ferrari, who supplied the background music on the show.
Gwen Skalish and Captain Noah
with Little Miss & Mr. MacDade Mall
That morning, the Captain have two guests, B.G. McNabb from General Electric's Re-entry and Environmental Systems Division. Also there was Sue Clark from Philadelphia's Franklin Institute's Science Museum. This program was mainly dedicated to explaining the upcoming Apollo 15 to Philadelphia area children.
We don't have the anything from before 8 am. However, we do have complete audio from 8:08 am to the end of the show. We have put together that audio which is in four segments. There's a second of dead air between each segment and once you have the audio playing, it will go automatically to the next segment. While we wish that we had video, this is still an amazing find especially since it was professionally recorded on professional equipment from an off-air FM tuner which was tuned to the audio of Channel 6. Therefore, you will find that the audio is quite good.
Listen in Windows Media Format!

From the official archives of the Broadcast Pioneers of Philadelphia
Top Photo originally donated by Broadcast Pioneers members Carter & Pat Merbreier
Bottom Photo originally donated by Broadcast Pioneers member Dave Skalish
Audio originally donated by Broadcast Pioneers Historian Gerry Wilkinson
© 2009, Broadcast Pioneers of Philadelphia
All Rights Reserved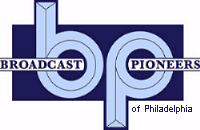 The e-mail address of the Broadcast Pioneers of Philadelphia is pioneers@broadcastpioneers.com