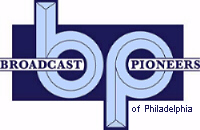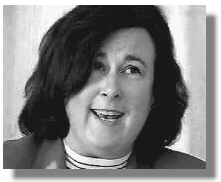 Susan Schiller
Broadcast Pioneers Luncheon
Wednesday, September 18, 2002
Susan Schiller is Vice-President of News for KYW-TV, Channel 3 and WPSG-TV, Channel 57. On February 2, 2009, Channel 57 (the Philly CW57) started an evening news service at 10 pm. It's a half-hour Eyewitness News anchored by Dave Huddleston and originates from Studio A, the same as the 6 pm and 11 pm CBS3 newscasts.
Schiller believes in accuracy. "I want to get it on the air first, but accuracy is my primary motivation, and I want to get it on the air correctly even more than I want to get it on the air first," she once said.
Susan took over her News Director duties at Channel 3 in August of 2001, just a few weeks before 9/11.
She's a native of Oxford Circle section of the Lower Northeast area of Philadelphia and a graduate of Little Flower High School, where she wrote an article about race relations, which was later, aired over KYW Newsradio.
In college, just outside of St. Louis, Schiller, on a scholarship, became a leader at the campus radio station where she broadcast city council meetings for St. Charles, a suburb largely ignored by the nearby major market.
After graduation, she took a job with KMOV-TV, Channel 4, the CBS affiliate in St. Louis. She was there for five years and was a writer and then a segments producer.
Then she returned to Philly to work at WCAU-TV, then owned by CBS. She was the producer of the 6 pm newscast. Schiller then went back to St. Louis and then back to Channel 10 before heading to New York City and the CBS television network.
Schiller was the one at the network who made the decision to provide live coverage of the lift off of the space shuttle Challenger that blew up just moments after lift off.
She then returned to Channel 10 briefly before returning to CBS as a segment producer for the CBS Evening News with Dan Rather. Then she became a Senior Producer for "CBS This Morning.

From the official archives of the Broadcast Pioneers of Philadelphia
© 2009, Broadcast Pioneers of Philadelphia
All Rights Reserved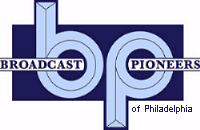 The e-mail address of the Broadcast Pioneers of Philadelphia is pioneers@broadcastpioneers.com