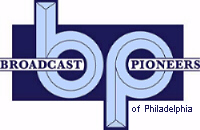 King George VI, the head of the British Empire, died on Wednesday, February 6, 1952 at Sandringham House in Norfolk, England, the country estate of the Royal family. The King was found dead by one of the staff at 2:30 am, Philadelphia time. The official announcement was made 3 hours and 15 minutes later by a spokesman at the estate. Shortly thereafter, the home service of the BBC Radio announced the news to the British nation and then closed down operations.
The King suffered a coronary thrombosis, a fatal blood clot to the heart, shortly after falling asleep. He also had lung cancer. He was 56. Princess Elizabeth (who automatically became Queen) was at the Royal hunting lodge in Kenya when she got the news.
The British Prime Minister Winston Churchill addressed the British nation the next evening at 9 pm (British time). It was 4 pm here in Philadelphia. While the speech was carried live in the United States, many stations reaired the address later that evening when people returned home from work.
WIP Radio in Philadelphia was one such station. That night, Thursday, February 7, 1952, the station rebroadcast Churchill's address. Afterwards, there was a ten-minute wrap-up by WIP. This was a local wrap-up and NOT part of the original Mutual Broadcasting System's original feed. WIP was a Mutual radio affiliate at that time.
We have in our archive, the complete broadcast. We present to you the local wrap-up after Churchill's address. This would have been on Thursday evening, February 7, 1952. As of now, we have not yet been able to identify the announcer.

From the official archives of the Broadcast Pioneers of Philadelphia
Written and researched by Broadcast Pioneers historian Gerry Wilkinson
Audio originally donated by Broadcast Pioneers member Michael Muderick
© 2009, Broadcast Pioneers of Philadelphia
All Rights Reserved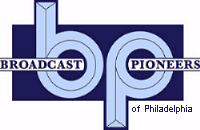 The e-mail address of the Broadcast Pioneers of Philadelphia is pioneers@broadcastpioneers.com