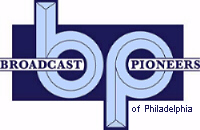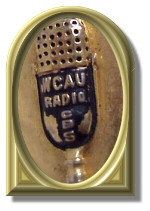 There was a program on WCAU Radio called "Hi Neighbor Party Time" and its host was Ralph Collier. On this particular show, Philadelphia singer turned actor James Darren was interviewed. The house singer was Susan Brooklyn. It dates from early May of 1958.
We do not have the complete show of this broadcast. However, we can present to you three excerpts (as one piece of audio with 1 second dead air between cuts). The running time is a little over 14 minutes.
This specific recording was made via a transcription disc and not on reel to reel audio tape. Because of that, the recording is fairly noisy. We have spent about 20 hours cleaning up the audio and removing over 500 pops and clicks from the original recording. It's available as both Real Audio and in the Windows Media format.

From the official archives of the Broadcast Pioneers of Philadelphia
Audio originally donated by Broadcast Pioneers member Michael Muderick
© 2009, Broadcast Pioneers of Philadelphia
All Rights Reserved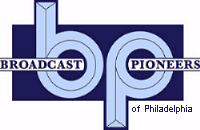 The e-mail address of the Broadcast Pioneers of Philadelphia is pioneers@broadcastpioneers.com