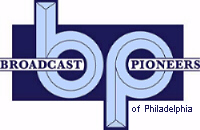 (Left to right) Hy Lit and son, Sam Lit
Broadcast Pioneers member Sam Lit has quite an extensive background in the radio sciences, what with growing up in radio at WIBG AM & FM and WDAS AM & FM. He emerged professionally as the youngest DJ in Philly working at WIFI/92 during they're formidable years in the '70's and programmed many stations including launching WKXW AM/FM Trenton in the early 80's.
Sam's expertise encompasses audio and video digital editing and spent many years producing various Television projects. Sam is also an expert computer software writer. Today, Sam is the President of Hy Lit Radio Technologies Inc., which is a proprietary software developer entity with a series of patents and patents pending for many advanced software engines and systems such as YourDisplayCarousel.com.
He even has his own propriety search engine HyLitGlobalsearch.com. Hy Lit Radio Technologies also produces and develops audio/video networks and services such as HyLitRadio.com & HyLitRhytm.com. Sam appears live & broadcasts live throughout the Delaware Valley on HyLitRadio.com.

From the official archives of the Broadcast Pioneers of Philadelphia
© 2010, Broadcast Pioneers of Philadelphia
All Rights Reserved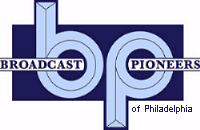 The e-mail address of the Broadcast Pioneers of Philadelphia is pioneers@broadcastpioneers.com