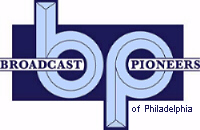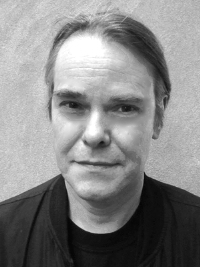 After attending the University of Pennsylvania and earning a Bachelor of Arts degree, William "Bill" Vitka, spent the early part of his broadcasting career (1972-1978) at WMMR-FM in Philadelphia, where he served as the first news director for one of the earliest progressive rock stations in America. At WMMR, Vitka also started and supervised the newsroom operation, anchored news reports, cultivated contacts, and set and directed news policy.
In 1979, Vitka moved to WPIX-FM in New York, where he anchored and co-hosted the morning drive program and developed the morning news format. At 'PIX he also managed and trained staff in writing, production, and broadcast techniques and performed live, on-air interviews with public officials and major celebrities. Vitka's stay at WPIX-FM lasted until 1980.
From 1980 to 1988, Vitka worked at NBC Radio News in New York, serving as a correspondent and anchoring the pioneering young adult network, The Source. At NBC Radio, Vitka also wrote and anchored national newscasts targeted to the baby boomer generation; interviewed newsmakers and celebrities; did field reporting from major political events to entertainment; and generated, wrote, and produced segments for NBC Radio's premier weekly newsmagazine, The Source Report.
Vitka next moved to the CBS Radio News Network in New York, where he served as a correspondent from 1988 to 2007. He anchored hourly broadcasts, performed news updates, and reported special news events. Vitka's expertise in politics, history, science, culture, and Radioman software enabled him to create, write, produce, and voice signature features for CBS Radio that blended story and song and to interview and profile leading American figures from author Kurt Vonnegut to musician George Clinton.
Since 2007, Vitka has a nchored network newscasts and has broadcast news alerts and breaking news stories at Fox News Radio in New York.
Moreover, Vitka has demonstrated skill as a writer, authoring various articles about music and currently serving as a feature writer for Blues Revue magazine. He has contributed material to the Associated Press, Knight Ridder, Rifftides, Philadelphia Daily News, Rolling Stone's Record Magazine, Harper's Weekly, The Philadelphia Journalism Review and The Philadelphia Drummer. Vitka also writes a regular column profiling leaders within radio broadcasting for Walrus Magazine. He has co-authored The Watergate File, the first comprehensive book on Watergate published in the United States. Vitka also has received a citing in celebrated author Norman Mailer's book on writing, The Spooky Art, and Billboard magazine has described Vitka's investigation of rock and roll monopoly as "provocative."
Additionally, Vitka has served as a guest lecturer at New York University and Quinnipiac College; as a reporter and producer for Direct News, the nationally syndicated DIR Radio program; and as associate producer of The Planet, a nationally syndicated program that reaches 160 radio stations.
Vitka has taken part in the political arena, as well, serving as a consultant to the campaign of Massachusetts State Representative Eric Turkington.
During his long, distinguished career, Vitka has received numerous awards and recognitions. His conception, creation, and co-production of the radio documentary on the 1979 Guyana Massacre won the Dupont, Columbia Citation, and Clarion Awards. In 1985 Vitka received the National Society of Professional Engineers Award for "Computer Shock." In 1986 the International Radio Festival of New York gave Vitka its award for "They're Selling Our Song." In 1987 Vitka received the International Radio Festival of New York Award for reporting from Giants Stadium the Amnesty International Concert, and in 1996, Vitka won the prestigious Peabody Award, the Edward R. Murrow Award, the Society of Professional Journalists Award, and the New York Festival Award as lead anchor during the extended network coverage of the assassination of Yitzhak Rabin.
William "Bill" Vitka continues to excel at a variety of tasks and to bring quality performances to all of his projects and endeavors.

From the official archives of the Broadcast Pioneers of Philadelphia
Photo originally donated by Bill Vitka
Written by Broadcast Pioneers member Chuck Gagliardi
© 2011, Broadcast Pioneers of Philadelphia
All Rights Reserved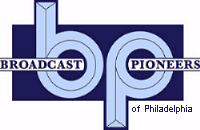 The e-mail address of the Broadcast Pioneers of Philadelphia is pioneers@broadcastpioneers.com