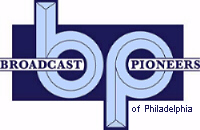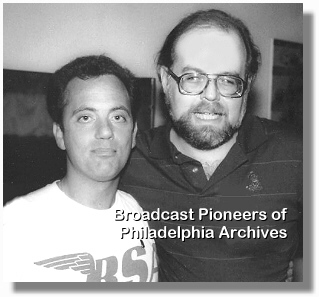 (Left to right) Billy Joel & Ed Sciaky
1988
On Thursday, April 28, 1977, Billy Joel appeared with Broadcast Pioneers member Ed Sciaky on WMMR Radio. Ed and Billy were close friends for decades. In this recording, Ed's chair seems to need some oil and Billy looks like he's wearing a rather noisy jacket.
Billy was in town for two appearances at the Academy of Music in Center City Philadelphia. This interview takes place after the first concert which was on April 28th. There was also a performance by Billy Joel the following evening. Since it was only four or five blocks from the Academy to the WMMR studios, this interview took place really quickly after the performance.
Our audio is mastered off of the original reel to reel aircheck recorded by Ed Sciaky at WMMR Radio. It comes off the board and not off air, so it's better quality than any listener could possibly record. We are presenting this audio exactly as aired that evening. During this time, Ed Sciaky played a couple of Billy Joel records. We have faded the music out and there's one second dead air before the interview resumes.
Listen in Real Audio!
Listen in Windows Media!

From the official archives of the Broadcast Pioneers of Philadelphia
Photo and audio originally donated by Judy Sciaky, Ed's widow
© 2010, Broadcast Pioneers of Philadelphia
All Rights Reserved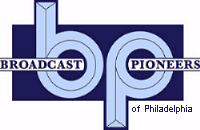 The e-mail address of the Broadcast Pioneers of Philadelphia is pioneers@broadcastpioneers.com