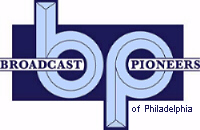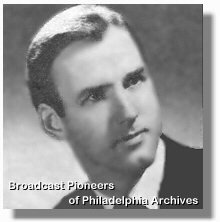 Gene Graves
late 1945
It's interesting, sometimes, how things get saved. Quite often, just by accident. That's the case here for the 5 WFIL Radio newscasts we have in our archive. All are done by WFIL Newsman Gene Graves. All are the 11:55 pm Sunday evening newscast.
Why? well, we already know that most stations just don't archive broadcasts because of the expense involved. You need equipment and tape (today, a computer and software). Storage area and the expense of the salary of the people doing all this. That's why things just didn't get saved. It didn't add the bottom line or profit of the station.
There's a gentleman in New Jersey named Jerry Haberkost who recorded broadcasts for preservation. One program that he recorded was ABC Radio's "Voices in the Headlines," which aired locally on WFIL Radio on Sunday evenings at 11:30 pm. That show was 25 minutes long and because of the nature of audio reel-to-reel tape, timing was more of a half-hour or hour block. So Jerry not only saved "Voices in the Headlines" (the program he wanted) but the 5 minutes of news that followed. That's how this historic recordings were saved.
Broadcast Pioneers historian Gerry Wilkinson, as a young adult knew Jerry. They loaned each other tapes to make copies. Our archival material in this particular case came from Wilkinson's personal collection. They were 3 and 3/4 ips, quarter track dubs of Haberkost's original half-track, 3 and 3/4 ips recordings made in 1970. It is possible that some of these recordings were mastered by Haberkost on a different tape and then dubbed onto his copy. We don't know for sure but listening to the tapes, there were always clean ins and outs which makes us think that this is the case.
Our five newscasts were mastered off of the Wilkinson tapes. So they are either second or third generation recordings (third generation being the most likely). However, considering everything, the sound quality is quite acceptable.
Gene Graves is an old Philadelphia radio hand says Broadcast Pioneers member Allen Stone who worked with Gene at WFIL Radio. Before coming to WFIL, Gene was with WIBG in the forties billed as "The Singing Jockey." He was on the station six days a week from 2:30 to 2:45 pm on a program called, "Gene Graves Entertains." He was also heard on a program during 1946 called, "KYW Presents." The program showcased live performances and one of the featured entertainers was a very young Phil Sheridan.
These newscasts are presented complete exactly as aired in the early part of 1964. Gene Graves is the newscaster on all five newscasts. We, unfortunately, do not know much about Gene. If you can shed some light on this, please e-mail us.
February 23, 1964
Listen in Real Audio!
Listen in Windows Media!
----------
March 1, 1964
Listen in Real Audio!
Listen in Windows Media!
----------
March 8, 1964
Listen in Real Audio!
Listen in Windows Media!
----------
March 15, 1964
Listen in Real Audio!
Listen in Windows Media!
----------
March 22, 1964
Listen in Real Audio!
Listen in Windows Media!

From the official archives of the Broadcast Pioneers of Philadelphia
Audio originally donated by Broadcast Pioneers historian Gerry Wilkinson
Special Thanks to Jerry Haberkost who recorded these broadcasts in 1964
© 2009, Broadcast Pioneers of Philadelphia
All Rights Reserved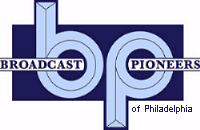 The e-mail address of the Broadcast Pioneers of Philadelphia is pioneers@broadcastpioneers.com