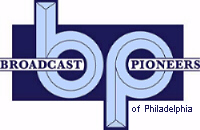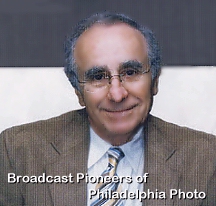 Len Stevens
In 1955, following a two-year stint in the U.S. Army during the Korean conflict, Broadcast Pioneers member Len Stevens won an audition at WFIL-TV as an announcer. Soon thereafter he "wrote" his way into a small ad agency which ultimately led to heading up the radio/TV department (remember Alpo) at Weightman Inc., one of the City's most prominent ad agencies. At Weightman, he developed the contacts which led to the founding of Channel 17 in 1965 followed by Weightman paving the way for the station to obtain a contract for 100% of the Phillies games and ultimately the 76ers and Big Five Basketball.
In 1965, Stevens co-founded WPHL-TV, Channel 17, Philadelphia. He merged that Company with the AVC Corporation of Wilmington, Delaware in 1967. This enabled him to build KEMO-TV, Channel 20, San Francisco (where he was involved with the Mt. Sutro multi-station tower project); WXIX-TV, Channel 19, Cincinnati; WPGH-TV, Channel 53, Pittsburgh; and WATL-TV, Channel 36, Atlanta. Most are Fox Affiliates today. Stevens became Executive Vice President for Operations for this five-station group known as U. S. Communications. 1,000 foot towers were built for these stations, all of which became much-needed collateral profit centers for what were then fledgling UHF operations.
In 1972, the AVC Corporation sold off the Stations to such companies as Metromedia, Meredith Publishing, The Providence Journal and the Chicago Tribune Company. Following these transactions, Stevens and his family retained the 1020' tower in Philadelphia's "antenna farm" with WPHL-TV, Channel 17, and Channel 12, WHYY-TV and seven FM stations as lead tenants. It was sold to American Tower Company, along with a permit for a 1450' digital candelabra tower in 2001. The sale of the above five major market TV stations triggered Leonard Stevens' full-time entry into development, management and leasing of tower sites. Today, this industry is dominated by cellular and its need for "4-G" sites.
In subsequent years, he and his family sold WWDB, America's first talk FM station, and in 1989, WHAT, Philadelphia's first 100% black programmed radio station. The last of Len Stevens' broadcasting properties, WPBR in Palm Beach, Florida, was sold in 1994. The towers were retained.
Since then scores of strategic new cellular tower sites were developed by Tower Economics Company, Inc. (TEC) including one in partnership with Dick Vermeil on his estate in Chester County. The demand for new tall broadcast tower builds has been near zero in more than a decade. Many in the contemporary tower business credit Len with creating "big business" out of small tower leasing since the advent of cellular demand for "vertical real estate" on both towers and rooftops. This category has become the "darling" of Wall Street with more than five public "consolidators," each achieving spectacular growth.
Len Stevens is currently active in the following enterprises:
President, TOWER ECONOMICS COMPANY, INC. (TEC) Incorporated in 1980, this Company manages and markets over one hundred and fifty prime tower and strategic rooftop antenna sites. TEC also does consulting and appraising work for radio and TV stations and municipalities in connection with construction and sale of towers and leasing antenna space on new and existing towers. TEC's core area is SE Pennsylvania, New Jersey and Northern Delaware, Georgia, South Florida and Hawaii in which it also engages in selective "build to suit" tower projects and owns or manages rooftops and towers in 14 other states.

President, MORGAN TOWER, INC., which is the principal lessee of the rooftop tower communications facility of Chestnut Hill Tower (formerly The Morgan House) in Chestnut Hill. This is one of the area's most successful antenna sites. Morgan Tower leases these facilities to blue-chip cellular communications tenants as well as an LPTV.

President, TANTAMOUNT TOWERS CORPORATION FLORIDA. Owns and operates two commercial telecommunications towers in Palm Beach/Lake Worth, Florida.

President, DANDYLION TOWERS OF GEORGIA, LLC. In 2005 Stevens' Dandylion Towers of Georgia won an RFP (Request for Proposal) to build, own and operate two exclusive 250' cellular towers at the Ft. Benning Military Reservation near Columbus. Both towers are 100% occupied.

PAST TRADE ASSOCIATION MEMBERSHIPS

Founding Member of SOMA (Site Owners & Managers Association) which was established in 1993. Nearly a decade ago, SOMA "morphed" into PCIA (Personal Communications Industry Association), which is the major trade group for the tower industry.

Founding Board Member, AMTA (American Mobile Telecommunications Association).

Early Director, present member, Broadcast Pioneers, Philadelphia Chapter.

Philadelphia Advertising Club (PAC).

International Radio & Television Society (IRTS).

Philadelphia Chapter, National Academy of Television Arts & Sciences (NATAS).

In the five years prior to 1969, a member and key figure in the FCC's Sub-Committee 2.1 for the Full Development of All Channel Television in the United States.

Vice Chairman of the All Channel Television Society (ACTS), an industry group of independent UHF stations from coast-to-coast.

Pennsylvania Association of Broadcasters.
All of Stevens' companies are operated from offices owned by TEC in Cinnaminson, New Jersey.
On Friday evening, November 22, 2013, Len Stevens was inducted into the Broadcast Pioneers of Philadelphia's "Hall of Fame."

From the official archives of the Broadcast Pioneers of Philadelphia
Photo and bio originally donated by Broadcast Pioneers member Len Stevens
© 2010 & 2013, Broadcast Pioneers of Philadelphia
All Rights Reserved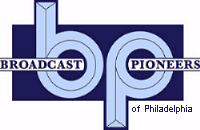 The e-mail address of the Broadcast Pioneers of Philadelphia is pioneers@broadcastpioneers.com