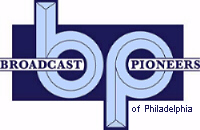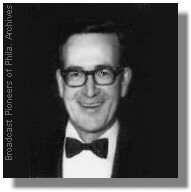 During the summer of 1968, Joe McCauley died. He was a mainstay on WIP Radio for more than a quarter of a century with 14 years hosting the station's morning program. He was called, "The Morning Mayor" and ruled the airwaves during his rein.
Shortly after Joe's Death, WIP Radio aired a Tribute to Joe featuring the station's air personalities and it was introduced by Allan Hotlen, the station's program director.
One year earlier, a Temple University student Florence Weiss did a half-hour interview program called "In and Around." It aired over WRTI-FM, Temple's campus radio station. In the spring of 1967, she interviewed Joe McCauley.

From the official archives of the Broadcast Pioneers of Philadelphia
Tribute Audio originally donated by Broadcast Pioneers member Skip Clayton
© 2010, Broadcast Pioneers of Philadelphia
All Rights Reserved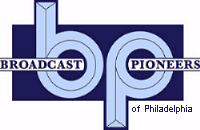 The e-mail address of the Broadcast Pioneers of Philadelphia is pioneers@broadcastpioneers.com