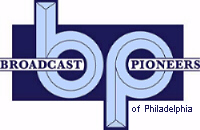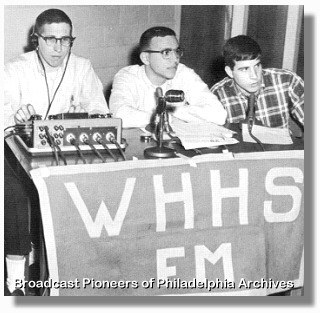 (Left to right) Robert Stremba, Roy Jacobs and Bill Marimow
broadcasting a basketball game from home court
1965
This photo shows three high school students broadcasting a basketball game during 1965. Roy Jacobs was the station's program co-ordinator that year. WHHS-FM came on the air in 1949. It is America's oldest over the air FM high school operated radio station.
You can look at a color photo of the Collins audio remote console here!

From the official archives of the Broadcast Pioneers of Philadelphia
© 2009, Broadcast Pioneers of Philadelphia
All Rights Reserved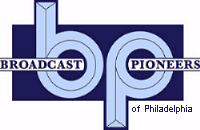 The e-mail address of the Broadcast Pioneers of Philadelphia is pioneers@broadcastpioneers.com