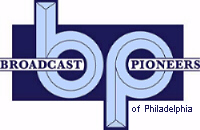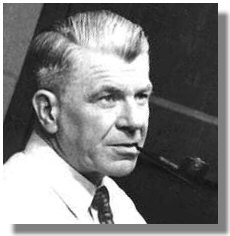 Gunnar Back
1962
Late in 1965, WFIL-TV made some changes with their news department. Gunnar Back, who was the main Channel 6 anchor for a decade, was replaced both as anchor and news director. He went back to reporting and doing commentary. Not many would have accepted that, but Gunnar Back loved the news. It was in his nature and he loved every minute.
We have in our archive, part of a Gunnar Back radio newscast dating from Sunday evening, February 13, 1966 at 11:55 pm. Our excerpt lasts for 3:16 and deals entirely with heavy rains and area flooding in the area. Half of this excerpt contains an interview with well-known area artist Andrew Wyeth, a realist painter from Chadds Ford, Pennsylvania.
Listen in Real Audio
Listen in Windows Media!

From the official archives of the Broadcast Pioneers of Philadelphia
Photo originally donated by Gunnar's children
Scan e-mailed to us by Linnea Klee, Gunnar Back's daughter
Audio originally donated by Broadcast Pioneers historian Gerry Wilkinson
© 2010, Broadcast Pioneers of Philadelphia
All Rights Reserved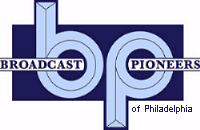 The e-mail address of the Broadcast Pioneers of Philadelphia is pioneers@broadcastpioneers.com