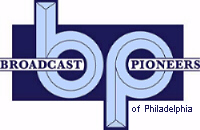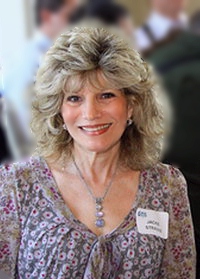 Broadcast Pioneers member Jackie Strauss is a Philly girl, born and raised. Her memories of growing up in the city led her to her position as "Neighborhood Correspondent" on the "Remember When" program, on CBS "The Big Talker, 1210 AM" along with hosts, Steve Ross and Jim Murray.
For the past three years she has been one of the longest-running features of the show, reporting on people's birthdays, anniversaries, reunions and events in their lives that 'make them smile', and that they wish to hear her announce on the show.
Jackie is part of the conversational dialogue between Steve and Jimmy and their listeners, as they take their weekly trip together down "Memory Lane".
As a public relations and promotions specialist for the mainstay program Saturday nights on WPHT, she also writes a weekly "Remember When" column to members of the "Fans of Remember When on The Big Talker 1210" group which she created, on the social networking phenomenon, 'Facebook'. Each week her essays are references to her memories of her childhood, hopefully evoking similar memories of the listeners, encouraging them to call in to the "Remember When" program.
For the past five years she has consulted in public relations and corporate communications for Omni 2000 Inc. and personally for Michael Nise, producer of the longest-running dance shows in the history of television, and for Nise Productions Inc. for the past seven years as a media consultant.
Jackie lives in Strafford, Pennsylvania with her husband Stan and their dog, Penny and their cat, Patty O'Cat (since they found her under their deck!). They are the parents of two grown daughters, Andrea and Debra. They are also the proud grandparents of three grandchildren.

From the official archives of the Broadcast Pioneers of Philadelphia
© 2010, Broadcast Pioneers of Philadelphia
All Rights Reserved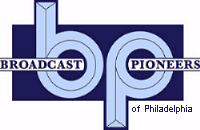 The e-mail address of the Broadcast Pioneers of Philadelphia is pioneers@broadcastpioneers.com