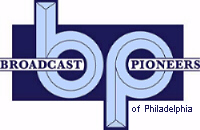 Bill Bransome and Warren Covington in 1961

(Click on the photo to view a larger version)
At this time, WRCV Radio (previously and later known as KYW Radio) was doing a big band format. Bill Bransome was the morning guy at the station. Morning drive is a coveted position at any radio station.

But besides his morning duties, Bill also did big band remote broadcasts. One originated where this photo was taken, Drexelbrook in Drexel Hill, Pennsylvania. Broadcast Pioneers member Bill Bransome e-mailed: "...Drexelbrook was a private club.... They tried the Big Band bit on a couple of occasions. Never quite got off the ground...."

Warren Covington, trombonist has been a session musician and performer since the late '30s, as well as an arranger and bandleader. He played with Isham Jones and then worked with Les Brown and in the mid-'40s joined the CBS music staff. Covington led a group, The Commanders in 1946 and 1947. He recorded with Tommy Dorsey's band in 1950, and became its leader after Tommy died in 1958. Covington toured with the band from 1961 into the '70s, heading it under his name. During the '70s, Covington recorded with studio big bands, while also playing on various movie soundtracks. He had a big hit in 1960, "Tea for Two Cha Cha."
From the official archives of the Broadcast Pioneers of Philadelphia
Pictures originally donated by Broadcast Pioneers member Bill Bransome
All Rights Reserved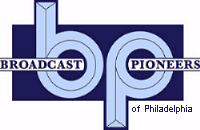 The e-mail address of the Broadcast Pioneers of Philadelphia is pioneers@broadcastpioneers.com