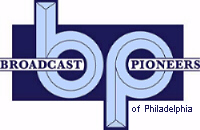 W3XE, was the forerunner of WPTZ, Channel 3 in Philadelphia. Started in 1932 by Philo Farnsworth for the Philco Manufacturing Plant at C and Tioga Streets in Philadelphia, it developed much of its own equipment. The experimental television station first went on the air on Tuesday, June 28, 1932. By 1939, the area had three experimental television facilities.

There was W3XE, owned by the Philco Radio & Television Corporation. They operated on two frequencies, what would become Channels 1 & 3. They are at 42 to 56 MHz (Channel 1 & 2) and 60 MHz to 86 MHz (Channel 3 & 4). Both had an output of 10,000 watts, both visual and aural.

However, Philco also had another frequency, a microwave relay station for remote broadcasts, W3XP. It operated on 204 MHz to 210 MHz with 15,000 watts, what would eventually become known as Channel 11. During the experimental stages of Philadelphia TV, this was considered to be an upper frequency. one for relaying signals. W3XP and the 240 Mhz frequency was used by Philco to relay the 1940 GOP convention from Convention Hall at 34th and Spruce Streets in West Philadelphia to the Philco plant at C & Tioga Streets.

W3XE would eventually become WPTZ in September of 1941, operating on Channel 3. It would be the city's first "non-experimental" television station. During World War II, their operation was very limited. To be honest, they were still "experimental" until they really geared up for commercialization in the Spring of 1946.

Philo Farnsworth (who worked with the Philco organization for the first year or so and then went out on his own) had an experimental station here in Philly (W3XPF), though much less powerful than the Philco operation. Actually, the facilities were one block away from Philadelphia in Wyndmoor, PA. It, too, operated on two frequencies, 42 to 56 MHz and 60 to 86 MHz with an output power of 250 watts visual and 1 kw aural. Initially, Farnsworth operated out of a garage at 127 E. Mermaid Lane. However, his operations grew too large very quickly and he constructed a studio and tower at 1230 East Mermaid Lane, also in Wyndmoor. Operation of W3XPF was transferred in 1939 when the Farnsworth operations moved to Fort Wayne, Indiana. There, the station became known as W9WFT. The Farnsworth site after his departure from the area, was sold to Philco and was used for W3XE and then WPTZ.

The other operation was across the river in Camden, NJ at the manufacturing RCA plant. By 1939, their main station was W3XEP, also operating on the same frequency as W3XE and W3XPF, 42 MHZ to 56 MHz and 50 to 86 MHz. However, the RCA station was the most powerful with 30,000 watts both visual and aural. They also had a portable, mobile unit that operated as W10XX on the same frequencies but with only 50 watts of power visual and aural.

The remaining RCA operation was W3XAD (the area's first experimental station dating to July 1930) which by 1939 was operating on 124 MHz to 130 MHz (frequencies in between Channels 7 and 8). It had 500 watts both visual and aural. RCA used it to microwave signals back to their plant for retransmission over W3XEP. Somewhere along the line, the main experimental station for RCA switched calls from W3XAD to W3XEP.
Late in 1940 or early 1941, RCA planned to transfer their experimental facilities to their wholly owned company, the National Broadcasting Company. The FCC had even granted new calls for the NBC station, W3XPP. RCA ceased operation of experimental television during the Second World War and never started up broadcasting in Philadelphia after the war.

On June 18, 1940, the Federal Communications Commission granted allocations for Philadelphia TV. The Channel 3 frequency was given to Philco while Channel 5 was granted to WCAU Broadcasting. Remember, the Levy Brothers (owners of WCAU) were also part owners of CBS and very powerful men in the industry. However, RCA in Camden, was given temporary use of Channel 5 on a "laboratory basis." On June 23, 1940, WCAU had announced "immediate acceleration of plans to begin... television broadcasting experiments." This was because of the tentative approval of WCAU's application for a television station.
WCAU said that they were "the only Philadelphia broadcasting station to receive such a license." The others approved were Philco and RCA, neither who operated a radio station in Philadelphia. WCAU announced that "WCAU intends to swing into action on experimental work just as quickly as authorization is received from Washington." A press report stated that "television studios are being readied in the WCAU Building at 1622 Chestnut Street and plans are going forward for the construction of a mobile unit for picking up sporting events and other outside program." However, the station never did get on the air and eventually handed back the construction permit to the government.

Sometimes people are confused about the operation of a WCAU station called W3XAU. Some believed this to be an experimental television station. However, it was, in reality, WCAU's commercial shortwave station which ceased operations during World War II and never restarted afterwards. Broadcast Pioneers member Charlie Higgins, a long-time tech at WCAU, said, "I know of no attempt by WCAU to (actually) operate an experimental TV station."
Broadcast Pioneers member Jack Jones (not the anchor) was Chief Engineer of WCAU AM & FM and Assistant Chief of WCAU-TV. He started there shortly after the TV station came on the air and never heard anything about WCAU actually running an experimental TV Station. Broadcast Pioneers member Harry Harris, well known columnist for the Evening Bulletin and the Philadelphia Inquirer worked at WCAU Radio in the late thirties and never heard anything about them ever putting an experimental television station on the air.
Warren Wright, former Program Manager and a Director for experimental W3XE (Philco) said on August 7, 2001 that he never knew of WCAU actually doing experimental television. Seems the confusion comes from the WCAU shortwave commercial station, WCAB. Before getting those call letters, they operated as W3XAU. All experimental television in Philadelphia began with W3X. So somewhere along the line, someone assumed it to be an experimental television station. It was not. W3XAU was even listed as a future television station for Philadelphia in a summer 1941 issue of FM Magazine. However, that information was also incorrect. That article may have been the original source of the confusion. The confusion may have been compiled by the approval of WCAU's application for a television station in 1940 (a station that never went on the air).

WCAU-TV was the last of the "big three" on the air in Philadelphia in March of 1948. Until January of that year, the station's construction permit operated under the call letters of WPEN-TV. Seems that the Philadelphia Record agreed to purchase the WCAU stations in November of 1946. However, by February of 1947, the newspaper ceased operations and its rights to purchase the WCAU stations went to the Philadelphia Evening Bulletin newspaper, which at that time owned WPEN AM & FM and the construction permit for WPEN-TV, Channel 10.

The Bulletin purchased WCAU AM & FM, sold off the less powerful WPEN AM & FM (WCAU-FM and WPEN-FM flipped frequencies) to Sun Ray Drugs and transferred WPEN-TV's construction permit to WCAU becoming WCAU-TV. The WCAU stations did no actual experimental television broadcasting in the thirties or early forties.

However, we are getting ahead of our story. In 1946, WPTZ (Philco) was already on the air as a commercial station operating on Channel 3 in Philadelphia. In that year, there were two CP's (construction permits) issued for Philadelphia television. One was to WPEN for a CP to build a television station on Channel 10. The other was a CP for Channel 6 issued to CBS Radio affiliate, WCAU, owned by the Levy Brothers. The Channel 6 CP was a reassignment of the 1940 WCAU allocation of Channel 5.

Charlie Higgins also said:
When WCAU applied for a CP to build a VHF TV station, the FCC assigned them Channel 6. However, the head of CBS Laboratories (Peter Goldmark), convinced someone (at WCAU and other CBS affiliates) that the frequency they wanted was on the UHF band as that was where all the activity was going to be. Hence WCAU turned in their CP for VHF Channel 6.... Needless to say, just like many other predictions by Peter Goldmark, the President of CBS Laboratories, he was wrong. Thus WCAU was left without a VHF TV CP.
The Philadelphia Inquirer publisher Walter Annenberg, owner of the WFIL radio stations, quickly applied for the turned in frequency of Channel 6. He received it and on September 13, 1947 put WFIL-TV on the air as Philadelphia's second commercial television station.You might wonder why WCAU would listen to CBS since the station wasn't owned by the network but by Isaac and Leon Levy. Well, one reason was that William Paley, founder of CBS was a relative. Leon married Bill Paley's sister. Another reason was that the Levy Brothers were big stockholders of the Columbia Broadcasting System. They would, of course, think that their experts would know what they were talking about.

Jack Jones e-mailed:
Not only did Peter Goldmark convince WCAU to turn in their CP for Television, but ALL of the CBS O & O stations (except New York City) turned back their CPs. CBS-TV was the last network to get started. CBS had to purchase Los Angeles, St. Louis and Chicago TV stations. For some time WCAU-TV was also a Dumont TV network station. I can recall that when I first went there in 1949 we carried almost all of Dumont network on Saturday evenings...

I can recall a visit to PSFS and the call was listed on the building directory as WPEN-TV. Jack also said: Since there once was a Channel 1. I am not certain about the frequencies but I am aware that Channel 2 in New York was originally called channel 1 and there was a reassignment of channels after the war. I did see paper work which had WCAU on Channel 6 (post war) and they (and other CBS o & o and affiliates) turned back VHF assignments, since Dr. Goldmark thought that CBS color would be the operating system (and not being compatible with Black & White TV) would be on UHF.
Originally, Philadelphia had four allocations for TV. They were Channels 3, 6, 10 and 12. WDEL-TV was licensed to Wilmington and operated on Channel 7. Eventually, the FCC would move it to Channel 12. The station would go through several call letter changes. From WDEL-TV to WPFH to WVUE to WHYY-TV.
Richard C. Grosser, a visitor to our website e-mailed:
I do indeed remember W3XE and my early TV experiences quite well. My father, Albert J. Grosser was a serious technophile (as am I) and always had to have the latest gadgets. He was in the Industrial Real Estate business and counted among his clients, Philco, RCA and Atwater Kent (and later, UNIVAC). Through his connections, we obtained a television set in late 1944 or early 1945.

I'm not sure of the date, but I know that it was before the end of the war. I was 8 years old at the time. The set, a RCA (620 or 630) came in two crates (one for the CRT) and was assembled on-site by a RCA technician. An antenna was installed on the roof, and we had television! Channels 1 to 12 of which only channel 3 worked.

Of course, most of the time, all there was to see was the ubiquitous test pattern. There was, as I recall, programming in the evenings and on the weekends. Baseball, boxing and basketball stick in my mind. There was a quiz show called, "The Sears Viz-A-Quiz" on which the announcer read a question and the viewer, if they knew the answer would dial a phone number on the screen and tell the announcer the answer. We won a set of tires, which were very hard to get at that time (because of the war), and several other items from that show. I wonder if anybody else remembers that program.

I actually charged neighborhood kids 25 cents to see the TV! I went on to become somewhat of a pioneer in my own right, in the computer field. I worked on the early UNIVAC (vacuum tube) computers at the University of Pennsylvania and then went on to start one of the first computer data processing organizations in the world, IDR company.
Stuart Kravitz, a visitor to our website e-mailed:
I'm in the TV broadcasting field now (on the digital distribution end), but started out in "the business" after getting my engineering degree from Penn State, and working for Philco-Ford at C & Tioga in the early 70's as a color TV design engineer. Of interest, I also worked in close proximity to George (Spanky) McFarland from the "Our Gang" movie series. I believe he was a customer service technician at Philco at the time. I also remember seeing one of the sets from the former Philco experimental TV broadcast studio on the 4th floor of Plant 2. Wow!
FYI (For Your Information), WIBF-TV, Channel 29 came on the air on May 16, 1965, WKBS-TV, Channel 48 on September 1st of the same year and WPHL-TV on September 17, 1965. WHYY-TV, Channel 35 signed on the air on September 16, 1957 and changed call letters to WUHY-TV when WHYY-TV move to the Channel 12 frequency. That was on September 11, 1963.

The original Channel 17 in Philadelphia was WPCA-TV, owned by Percy Crawford & associates. It operated evenings as a Christian broadcasting station and started telecasting on July 17, 1960. It went dark a few years later.
Paul W Zehner Sr., a visitor to our website e-mailed:
Remember the Sears Visiquiz TV show? Well, I do. I was 18 years old and working as a microphone boom operator at W3XE. As I recall, this was probably the first commercially sponsored show on Channel 3. I am 80 years old now and some of my memories are a little faded. Probably the station call sign had changed from W3XE to WPTZ by then. This was in 1946.

I also recall a show called "Stop the Clock." I also helped to arrange lighting for many other shows. Eventually, I became a sound operator, and did a program called "The Monkeys Paw," a real spooky show. I was scared to death because I thought that if I goofed up it would be the end of my job as a sound operator. As it turned out the show was a big success.

I have a 1946 issue of "Television," the business magazine of the industry. It shows photos and names of the people involved in making it all possible. WPTZ is one of the featured stations in it. I was a charter member of the IATSE union when the stations operating personal became organized. Being just a kid at the time, I don't think any of the people I worked with are still around....

The equipment in use at the studio where I worked was, for the lack of a better word, "home made" and when they finally purchased all new gear, made by RCA, they required fewer operating personnel, and I being the new kid on the block, was laid off. I had just turned 21 years of age. Quite a shock at the time. But I remember my employment with WPTZ very fondly.

From the official archives of the Broadcast Pioneers of Philadelphia
Written and researched by Broadcast Pioneers historian Gerry Wilkinson
© 2009, Broadcast Pioneers of Philadelphia
All Rights Reserved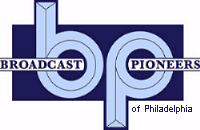 The e-mail address of the Broadcast Pioneers of Philadelphia is pioneers@broadcastpioneers.com