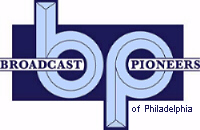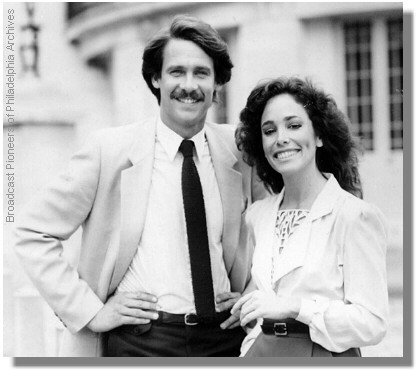 KYW-TV Evening Magazine hosts Ray Murray and Susie Pevaroff
circa 1979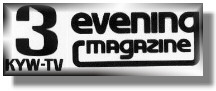 Evening Magazine was one of the most successful formats in local television history. The Westinghouse Broadcasting Owned and Operated stations all carried some localized version of the program. It was hosted by two people; one male and one female. Each station was responsible for its own version with segments done locally. On occasion, a segment from one station might be aired on another O & O. However, that was not usual.

There was also a syndicated version called "P.M. Magazine," which started sometime after the O & O incarnations. Some of the O & O segments would air in the syndicated program, but they also required many non-O & O stations to produce parts that could be aired nationally. In this way, the syndicated version could be done inexpensively. Most syndicated markets supplied their own hosts and could also insert local portions. In this way, the station could have a regional program for minimal cost. It was very profitable for Westinghouse Broadcasting, also called Group W.

The syndicated version saw rating drops in the late eighties. The producers tried to spice it up with tabloid-like features and celebrity gossip stories. However, the success was the local flavor and thus the ratings took a nose dive. The main audience was eroded and local stations didn't renew. The "P.M. Magazine" program was cancelled by 1990.

The Evening Magazine format started at KPIX-TV in San Francisco in 1976. In a short matter of time, all Group W stations had their own version. In Philadelphia, KYW-TV was no exception. It ran until 1993 on Channel 3. The most memorable of the hosts is Broadcast Pioneers member Ray Murray, now part owner of Banyan Productions, which produces shows for TLC, Discovery and other cable networks. Banyan's office is in Center City Philly, just a few blocks from the KYW-TV studios.

On the female side, there was Susie Pevaroff (until 1983), Nancy Glass (1983 to 1990) and Broadcast Pioneers member Pat Ciarrocchi (1990 to 1993).

While other Westinghouse stations, one by one closed down their Evening Magazine operations, KYW-TV kept cranking them out. The reason? It was still a money-making franchise in Philly until 1993.
Joe Fiore, a visitor to our website e-mailed:
...you mention all of the hosts except for one.... The missing host is Mary Ann Grabavoy. Grabavoy replaced Nancy Glass, and Ciarrocchi became the co-host only after Grabavoy left. I don't remember the dates or years that Grabavoy hosted the show, but she definitely came between Glass and Ciarrocchi.
From the official archives of the Broadcast Pioneers of Philadelphia
Photo donated to the Broadcast Pioneers by KYW-TV
Original source: KYW-TV Archives
© 2008, Broadcast Pioneers of Philadelphia
All Rights Reserved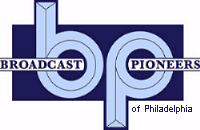 The e-mail address of the Broadcast Pioneers of Philadelphia is pioneers@broadcastpioneers.com