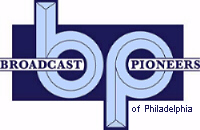 Francis (Franny) Murray was a sportscaster on WIBG Radio in the forties. Born in 1916, Franny was a former All-American football and basketball star at the University of Pennsylvania here in Philadelphia. He was also the last surviving member of the Quakers' "Destiny Backfield," (1934-1936) which included Lew Elverson, Bill Kurlish and Eddie Warwick. Noted most for his kicking, Murray averaged 67 yards per boot, including an 80-yard punt in 1936.

He was also captain of the university's basketball team as a junior and co-captain as a senior. This 1937 alumnus known as "Franny" was an all-American in both football and basketball. After graduation from Penn, Murray coached football at Penn Charter Academy for a year. In 1939 and 1940, he played halfback and as punter for the Philadelphia Eagles. He also did some coaching for the "Birds."

Meanwhile, he also was building a career as a writer and as a broadcaster, with a nightly sports show on WIBG Radio that ran for 11 years. He headed the Philadelphia Inquirer Charities during six years from 1944 until 1950, when he returned to Penn to take the newly-created post of Director of Intercollegiate Athletics. He was also chosen as Outstanding Young Man of the Year by the Philadelphia Junior Chamber of Commerce in 1950.

A year later, he was named by the Attorney General of the United States to chair of an advisory committee to recommend constructive legislation for the purpose of combating crime in sports, and received that year's City of Hope Award. Murray left Penn in 1953 when the University rejoined the Ivy League, and went on to create still another successful career, in public relations with such firms as Crown Cork & Seal and Scott Paper Company.

U of P's first director of athletics, Francis T. Murray, died on June 28, 1998 at the age of 82 at his home in Boca Raton, Florida, as a result of complications from a stroke he suffered four years previously. In early May of 1998, he was inducted into the University of Pennsylvania Athletic Hall of Fame.

The Broadcast Pioneers of Philadelphia has a complete program called "Sports Talk" which dates from Thursday, September 11,1947. The program aired over WIBG Radio from 7:30 pm until 7:45 pm, daily. The announcer who does the intro and outro to Franny is unidentified.

Native Philadelphian Roy Neal who worked at WIBG during this time, and went to WPTZ before becoming a mainstay at NBC-TV, e-mailed I worked with Franny during this period but never did his show. I was Chief Announcer and News Editor of WIBG.... The announcer's voice didn't ring a bell. Possibly Bob Knox. Broadcast Pioneers member Gerry Wilkinson remembers Bob Knox on WIBG in the fifties. When Gerry encoded the audio of Franny, the announcer's voice did ring a bell. Could be Bob Knox. Anyone else have an opinion? E-mail us.

From the official archives of the Broadcast Pioneers of Philadelphia
Clip originally donated by Broadcast Pioneers member Mike Muderick
Written, researched and compiled by Broadcast Pioneers member Gerry Wilkinson
Special thanks to Joe Nadler of Charlotte, NC for giving us the exact date
© 2001, All Rights Reserved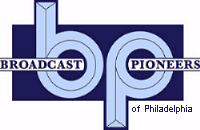 The e-mail address of the Broadcast Pioneers of Philadelphia is pioneers@broadcastpioneers.com