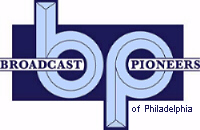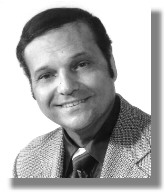 Gene Vassall
WFIL Radio

Born Eugene A. Vassallo, Wilmington resident Gene Vassall entered the United States Marine Corp in 1941. He was in the service for four years and participated in the campaigns at Guadalcanal, Tarawa, the Marshall Islands & Saipan.

He attended Temple University for two years, from 1947 to 1949 and received an Associate Degree in Communications from the school. That same year, he joined the IBM Corporation as a Customer Engineer, repairing IBM punch card data processing machines.

Six years later, he went to WFIL as Supervisor of the IBM Processing Department for not only the WFIL stations but the other 15 Triangle outlets. Part of what he did was produce the daily operating logs for all 18 stations including invoices, payroll, sales, projections and customer statements.

In 1960, he moved into the sales department selling time for the AM station of WFIL. In 1966, he advanced to General Sales Manager. That same year, Gene received the "Sales/Executive Man of the Year" award from the "Sales and Marketing Executives of Philadelphia."

Through ownership changes, Gene stayed with WFIL, Famous 56. In 1976, he was the motivating force for WFIL to purchase WPBS-FM and change the call letters to WUSL. He assumed sales and promotion duties for that station also. The billing for WUSL for the first year was one million dollars, the purchase price of WPBS-FM. This exceeded all projections by 500%.

In 1979, Gene Vassall, was awarded the "Superior Public Relations Award" and won honors for his "Bridal Fair" presentations which ran for nine consecutive years.

It was Gene who created the WFIL/McDonalds "McBumper Sticker Big Mac Attack" promotion that ran four an amazing four years. Vassall also created the "WFIL is Gonna Make Me Rich" promotion and he also designed the exterior of the car used in the ballyhoo.

He created, designed and supervised the "Banana Joe Mobile." Gene arranged with DOLE to distribute 100 pounds of bananas a day from the Banana Mobile in center city Philly during lunchtime.

He created the "WFIL Jaws" promotion at the shore every weekend. It was Gene that created, designed and handled arrangements for the manufacturing and sales of 10 WFIL record albums.

In 1975, when John Lennon hosted the WFIL Helping Hand Marathon for three days, it was Gene Vassall who made all the arrangements with Lennon's people and the record company.

During 1979 through 1981, Gene was General Sales Manager and Promotion Manager for WYSP here in Philly. It was he who created the WYSP "Health and Fitness Fair." Two years later, in 1981, he went to work for Broadcast Pioneers members Billy & Dolly Banks at WHAT and WWDB as General Sales Manager. There, Gene also ran "Health and Fitness Fairs."

In 1986 through 1989, he operated a custom marketing and advertising company. From 1993 to 2006, at age 82, he is the sales, marketing and promotional representative for Proctor and Gamble, Kraft Foods, Pepsi and Frito/Lay among others.

From the official archives of the Broadcast Pioneers of Philadelphia
Photo originally donated by Gene Vassall
Written by Broadcast Pioneers member Gerry Wilkinson
© 2006, All Rights Reserved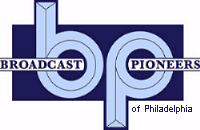 The e-mail address of the Broadcast Pioneers of Philadelphia is pioneers@broadcastpioneers.com