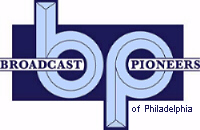 Dan Curtis
WTMR Radio
1970

George Lord
at WRTI-FM
1966

In our archive, we have a clip of WCAU Newsman George Lord doing part of a WCAU newscast in March of 1965. The weather was done by WCAU's Dan Curtis.
Dave Rugen, a visitor to our website e-mailed:
Dan Curtis (Howard "Tony" Rugen) was my dad and we lived in Cherry Hill, NJ while I was growing up. Dad worked for WIP, WCAU, WRCV and a small station in Jersey (WTMR) before he hung up his mike. I have a picture of Dad standing by a WIP mike with Irving Berlin at the piano.
Here's an excerpt from WCAU Radio from Saturday, October 16, 1965. The newscaster is unidentified. If you can ID him, please e-mail us.

From the official archives of the Broadcast Pioneers of Philadelphia
George Lord photo originally donated by Broadcast Pioneers member Jerry Klein
Dan Curtis photo originally donated by Broadcast Pioneers member Roger Hendler
Audio clips originally donated by Broadcast Pioneers member Gerry Wilkinson
© 2008, Broadcast Pioneers of Philadelphia
All Rights Reserved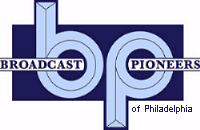 The e-mail address of the Broadcast Pioneers of Philadelphia is pioneers@broadcastpioneers.com