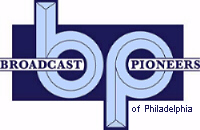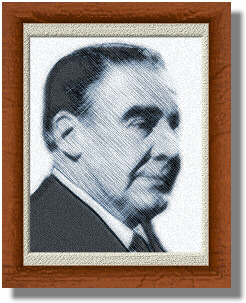 Paul Douglas
On Monday evening, October 9, 1933, there was a major prize fight (boxing match) here in Philadelphia. It was George Godfrey vs. Obadiah "Obie" Walker and the event was held at the Baker Bowl on North Broad Street.

Officially called "National League Park," and owned by the Philadelphia Phillies, it was nicknamed "Philadelphia Baseball Park," "Huntingdon Grounds" and the "Phillies Baseball Park." It was bordered by Lehigh Street and Huntington and 15th Street and Broad with the Reading Railroad via a tunnel running under part of the stadium. It was the world's first baseball park built primarily out of steel and bricks and not wood.

Built at the turn of the century after the first stadium (1887) on this location burned to the ground in1894, the stadium was named after William Baker, Phils owner from 1913 to 1930.

It was at this ballpark in 1935 that the legendary Babe Ruth played his last game of major league baseball. However, what was interesting about this place happened in 1923. An 11-year-old boy (Reuben Berman) caught a fly ball that landed in the bleachers. At that time, the ballparks made the spectators return the balls, but the lad refused. He was arrested and brought before a judge the next morning, who ruled that the boy had every right to keep the ball as a souvenir and ever since that time, fans were allowed to retain baseballs hit into the stands.

Baker Bowl never saw the Phils play a night game there, but in 1933, there was electricity all over the place. The reason? The heavyweight fight between Godfrey (former champion of the world) and Walker.

The game was broadcast live over WCAU Radio (1170 on your dial at that time) and the radio announcer was a local guy named Paul Douglas who would later become a motion picture actor.

Douglas at one time played professional football for the Frankford Yellowjackets who became the Philadelphia Eagles (the "Birds" played at the Baker Bowl for three years.) Paul started at WCAU in 1928.
Member Skip Clayton gave us a little more details about the Baker Bowl. He said:
The Phillies first game there was April 30, 1887, and they played last game there on June 30, 1938. The Phillies record at Baker Bowl was 1,956 wins, 1,775 loses, 30 ties, 3 no decisions. When the Phillies played Game 2 of the 1915 World Series at Baker Bowl, President Wilson was the first President to attend the World Series. It is true that the Phillies never played a night game there, but the Eagles first game at Baker Bowl was a night game.
We have a 23-second audio clip from the opening of that remote program. We would have loved to bring you more of the broadcast but that's all we have (it was just a short cut on a transcription disc.)
Listen in Real Audio!
Listen in Windows Media!
From the official archives of the Broadcast Pioneers of Philadelphia
Audio originally donated by Broadcast Pioneers member Les Waas
© 2009 & 2011, Broadcast Pioneers of Philadelphia
All Rights Reserved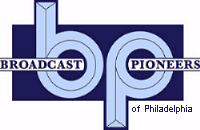 The e-mail address of the Broadcast Pioneers of Philadelphia is pioneers@broadcastpioneers.com