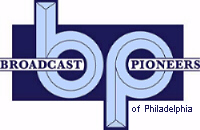 Taylor Grant
1993
WRCV-TV was Channel 3 in Philadelphia from 1956 until 1965. It then became KYW-TV. While being WRCV, it was an owned and operated station of NBC. Previous to that ownership, the station was WPTZ operated by Philco and later Westinghouse.

From 1958, we have an excerpt of a Channel 3 newscast. Unfortunately, we only have audio. We had a tough time identifiying the announcer.

Vincent, a visitor to our website says: The broadcaster who did this news report, the unidenified broadcaster, is Taylor Grant. I believe he anchored the news at Channel 3 for many years in the 50s before he was replaced by Vince Leonard in 1958. This clip, obviously, is from very early in 58 before Taylor was replaced.
Vince Leonard came to Philadelphia and Channel 3 in April of 1958. Previous to that time, Taylor Grant, a member of the Broadcast Pioneers of Philadelphia before his death, did anchor the Channel 3 news from 1955 to 1958.

From the official archives of the Broadcast Pioneers of Philadelphia
Audio clip originally donated by Broadcast Pioneers member Mike Muderick
© 2007, Broadcast Pioneers of Philadelphia
All Rights Reserved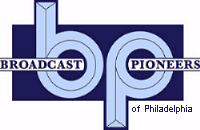 The e-mail address of the Broadcast Pioneers of Philadelphia is pioneers@broadcastpioneers.com