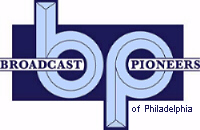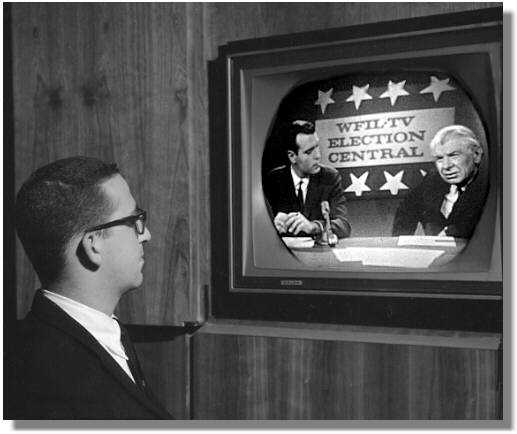 Viewer watching Channel 6 Election Coverage
Tuesday, November 8, 1966
Here's a WFIL-TV official photo of someone watching the Channel 6 election coverage in 1966. In the television picture is George Redpath on the left and Gunnar Back on the right.

The main race that year was for Governor of Pennsylvania. The contest saw Republican Lieutenant Governor Raymond P. Shafer running against Democratic candidate Milton Shapp. Shafer won by a quarter million votes.

Shafer would be the last Pennsylvania governor who was ineligible by law for two consecutive terms. Shapp in 1970 defeated Shafer's Lt. Governor Raymond Broderick and win the state's top political job, Governor of the Keystone state.
From the official archives of the Broadcast Pioneers of Philadelphia
Photo originally from the Channel 6, WPVI-TV archives
All Rights Reserved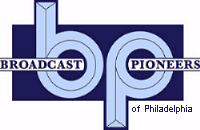 The e-mail address of the Broadcast Pioneers of Philadelphia is pioneers@broadcastpioneers.com