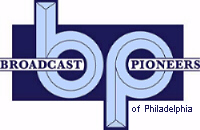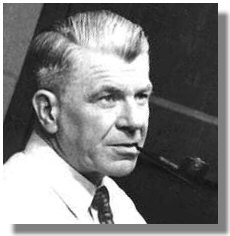 Gunnar Back
1962
On September 15, 1958, WFIL-TV, Channel 6 in Philadelphia aired their late-evening newscast, "The RCA Color Newsreel." The News anchor was Gunnar Back, an old hand who came to Philadelphia from the ABC-TV network. On Friday, November 19, 2004, Gunnar Back was inducted into the Broadcast Pioneers' "Hall of Fame."
Here's the complete 10 minute newscast that aired at 10:30 pm on that Monday evening including two commercials by Loretta Downes. Second segment of the cast includes Broadcast Pioneers member Allen Stone reporting on film from Little Rock, Arkansas. While it is unfortunate that we have only audio of this televised newscast, we are delighted to have what we do have.

In 1971, WFIL-TV was sold to Capitol Cities and changed its call letters to WPVI. Though mergers, the station is now part of the Disney Company.

From the official archives of the Broadcast Pioneers of Philadelphia
Photo originally donated by Gunnar's children
Scan e-mailed to us by Linnea Klee, Gunnar Back's daughter
©2000, 2005 & 2012, Broadcast Pioneers of Philadelphia
All Rights Reserved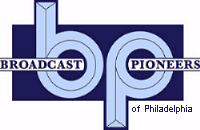 The e-mail address of the Broadcast Pioneers of Philadelphia is pioneers@broadcastpioneers.com