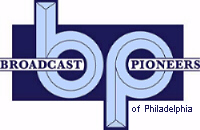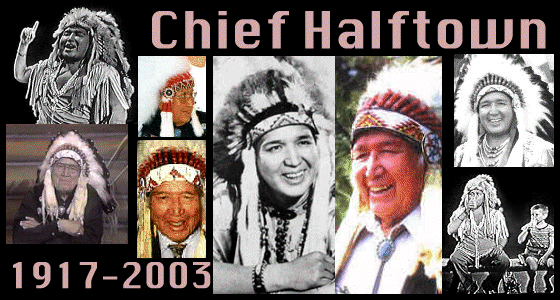 While digging through our archives, we came across a xerox of a type written article about Chief Halftown. On the back of the page, it says "April 1953." We are assuming that's the date when it was written. Whether it was ever published, we do not know. Who wrote it, we do not know. However, we are sure glad to have it in our archive and now to share it with you.

Here's something interesting, not once in the entire article does it ever mention that Chief Halftown was on WFIL-TV, Channel 6 in Philadelphia.
------------------------
Have you ever visited a children's talent show in rehearsal? Does the thought of one make you shudder? Does it bring forth images of uncontrolled bedlam? Then produce a tall, Seneca Indian Chief Ona Travnor Halftown upon the scene. Presto! You'll have harmony and top-notch performers in no time.

And the secret formula for the Chief's success. The Seneca brave will tell you there's no problem at all in dealing with youngsters, no matter how varied their backgrounds. Nonetheless, there seems to be a great deal of magic in the way he brings out in his small "star performers."

A twentieth century Indian well voiced in American customs as well as to Indian traditions. Chief Halftown talks to children with a manner that they easily understand. To him, small fries are not "kids" and children. Rather they are "little folks" and "tribal members." Therefore, he treats them as he would grownups.

Every Saturday he looks forward to meeting the six boys and girls who come from all parts of Jersey and Pennsylvania to perform on his show. Not once has he had to reprimand any of the children.

Two hours or so before "show time," the youngsters await the chief's arrival at the studios. His presence inspires a feeling of awe among them. Here is a "real" Indian right before their eyes. They listen carefully to everything he says. But no matter how spell bound they are, the Chief still has several obstacles to overcome before he can completely win their confidence.

The first thing he always does at the rehearsal is to insist that the children's parents leave them. A viewer's booth is provided above the set for all mothers, fathers and friends.

A child can sense his parents' anxious hopes for his success. By separating this tensing information, the chief moves a big step toward the spontaneity he deserves in the coming performers. Very often, the departure of his relatives produces a grateful sigh or whines on the part of the child.

The Chief's next concern is to get the children laughing. He opens rehearsal by telling stories. In a short while they are in gripes of laughter. Once they have all laughed together, a relaxed comradeship swiftly develops.

They go through their numbers twice before actual "air time." Each time a youngster comes before the Chief, different questions are asked. By the time of the telecast, the child has no idea what Chief Halftown is going to ask them. On the other hand, the Chief knows exactly what questions make each youngster light up and spin off a smile a minute.

Once they are on the air, the kids spontaneously rattle off the answers to the Chief's queries. They don't even realize that the TV cameras are focused upon them. By putting them at ease with a friendly smile and amusing chatter the Chief brings out the best in each child.

That's Chief Halftown's special kind of magic. It's a lot different from the Indian's voodoo of yesteryear, but that was before TV.

From the official archives of the Broadcast Pioneers of Philadelphia
© 2001, All Rights Reserved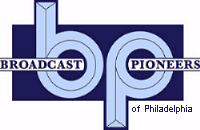 The e-mail address of the Broadcast Pioneers of Philadelphia is pioneers@broadcastpioneers.com