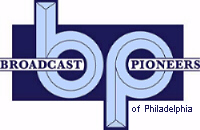 Here's a staged publicity photo of Jean Corbett and Philadelphia broadcast legend Bill Hart on Home Highlights broadcast over WCAU-TV. In April of 1953, the program aired from 11 to 11:30 am. It was on against NBC's "Ding Dong School" and WFIL's "WIFFIL Schoolhouse." On Tuesday, April 7, 1953, they chatted with Mrs. Bill Sears about her recent trip to Africa. Her husband Bill did "The Bill Sears Show" on WCAU-TV daily from 8:05 am until 9:30 am. On Monday, September 7, 1953, the program moved to the 9:30 am until 10 time period. This was done so that Jean could make the "Action in the Afternoon" read throughs which started at 10 am. In December of 1953, it was still in that time period. In May of 1954 (with "Action in the Afternoon" off the air), the show was aired from 10 am to 10:45. That gave the program an extra 15 minutes.

In the autumn of 1951, the show aired in the 11 am to 11:30 am and featured Jean Corbett as Aunt Molly and Ed McMahon. Preceding the show was "Meet Me at the Eagle," a 15 minute shopping tip program. Maybe a connection to the John Wanamaker Department Store? Home Highlights was followed by "Strike It Rich" with MC Warren Hull from the CBS-TV network.

In an e-mail from Bill Bode (Director on Action in the Afternoon) to Charlie Higgins, Bill wrote:
...Jean Corbett was Amy, the Sheriff's wife, on Action (in the Afternoon). Prior to that, she replaced Aunt Polly--as I recall--on Home Highlights, I think, first with Ed McMahon, later--when McMahon had to return to flying during Korea, with Bill Hart. Scene was their "home" where they entertained "guests" (visiting stars, etc.), and plugged products when Amy fixed E's or Bill's meals.

...I Forgot to say Home Highlights with Corbett/McMahon/Hart aired five days a week. ...He (Gene Crane) did Acme's show at one with Marion...Kemp...(Gene Crane said that the program with himself and Marian Kemp was called Dividends For Homemakers and aired from 1 pm to 1:30. That's why he was never on "Action in the Afternoon.")

...(this) "moment" relates to Home Highlights in Bill Hart's day. They had guests on frequently--authors, movie stars, etc. One British gal told them, discussing her life in Britain, that she had a 250 Pound screw each year. "I think that's a pretty good screw," said the young lady. It took a while to find out that a "screw" in Mother England means vacation. Hart had his back to camera and almost busted a gut not laughing. Corbett held on tight and didn't laugh. Everyone else in the studio was in histerics.....

Another Home Highlights highlight was (Ed) McMahon calling the crackers (Krispy Krackers) Krispy Krappers--with the agency people in the control room. Ahh, Live TV...
Long time WCAU-TV legend Gene Crane (host of the CBS-TV show, Candy Carnival/Contest Carnival) e-mailed us:
Home Highlights began with Jean Corbett and Ed McMahon. Bill Hart took over when Ed went off to Korea. I believe by the time he came back the show had folded. Jean did "Home Highlights" and "Action (in the Afternoon)," and I believe that was all. She died quite a long time ago. The Mr. & Mrs. show (starring Gene and wife Joan Crane) was never involved in any these changes. We were on from 7:00 to 8:30 am for five years, until David was born, at which time Joan retired, and I continued doing it as The Gene Crane Show. (David is Gene's son, David Crane, producer of "Friends.")
In February of 1954, it was announced by the station that Jean was named as a Zenith Television Award winner for the year 1953 for distinguished public service.

The best guess for this picture is somewhere around 1952. Bill Bode (director of Action in the Afternoon) seemed to think it pre-dates Action which went on the air February 2, 1953. By the summer of 1954, Home Highlights was off the air.

Once in awhile when we would get correspondence about this show, the names Aunt Molly and Aunt Polly would be used. Since we were able to determine that Aunt Molly was Jean Corbett, it was assumed that Aunt Molly was the correct name and the other was simply a mistake. However, in a November 25, 1950 listing, it refers to the hosts as Ed McMahon and Aunt Polly, not Aunt Molly. So far, that's all we know.
See a close-up of Jean Corbett
See a close-up of Bill Hart

--------------------

Some Guests on the Show....

Tuesday, April 7, 1953 - Mrs. Bill Sears
Monday, November 9, 1953 - Dr. Harry West
Monday, November 16, 1953 - Willis Jackson
Sometime in April 1954 - Singer Guy Mitchell
Friday, May 7, 1954 - Mrs. Newberg of the Thirft Shop and Dr. Agerty of St. Luke's Hospital

--------------------

Time Periods

November 21, 1950 to November 27, 1950 - 12:30 to 1 pm (with Ed McMahon)
October 29, 1951 to December 28, 1951 - 11 am to 11:30 (with Ed McMahon)
January 1953 to April 1953 - 11 am to 11:30
September 7, 1953 to December 1953 - 9:30 am to 10 am
March 1954 - not on the air (incorporated into Get Happy with Ed McMahon - 9:15 to 9:45 am)
April & May 1954 - 10 am to 10:45 am
From the official archives of the Broadcast Pioneers of Philadelphia
Text compiled, researched and written by Broadcast Pioneers member Gerry Wilkinson
Picture originally donated by Broadcast Pioneers member Charlie Higgins
All Rights Reserved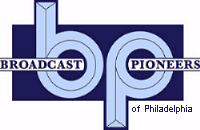 The e-mail address of the Broadcast Pioneers of Philadelphia is pioneers@broadcastpioneers.com