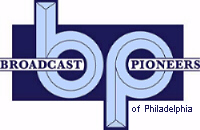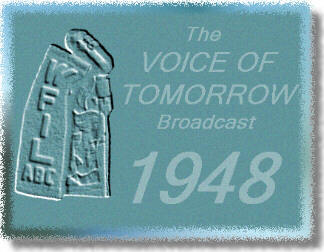 Here's the beginning of a classical music operatic program broadcast over WFIL radio early in 1948. It was presented by the Philadelphia Inquirer Charities. Music by Norman Black and the WFIL Concert Orchestra.

This excerpt comes from the third and final broadcast entitled, "The Voice of Tomorrow." We are not sure who the announcer was.

Broadcast Pioneers Hall of Fame Inductee Shelly Gross (a former President of the Broadcast Pioneers of Philadelphia) worked at WFIL. Shelly said, "I joined WFIL late in 1948 to the best of my recollection. I believe that was the voice of Don Brown who left the station soon thereafter but I cannot be sure." Can anyone offer anymore input?
Listen in Real Audio!
Listen in Windows Media!
From the official archives of the Broadcast Pioneers of Philadelphia
Audio originally donated by Broadcast Pioneers member Ed Elias
Transfer from 78 rpm transcription to tape by Broadcast Pioneers member Dave Custis
Digital encoding & cleaning by Broadcast Pioneers member Gerry Wilkinson
© 2009 & 2012, Broadcast Pioneers of Philadelphia
All Rights Reserved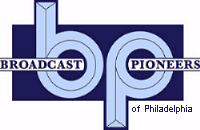 The e-mail address of the Broadcast Pioneers of Philadelphia is pioneers@broadcastpioneers.com