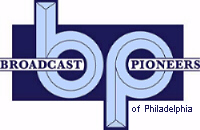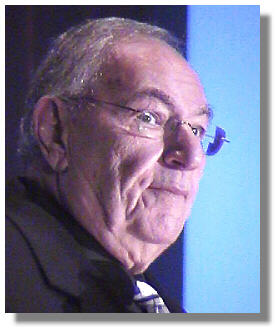 Irv Homer
November 13, 2003
at the March of Dimes A.I.R. Awards

Marvin Burak had his own radio program in the fifties on WPEN. In the mid sixties, WXUR Radio, Media, Pennsylvania, was airing a program called Radio Free Philadelphia, hosted by then self professed socialist Marvin Burak. The program was sponsored by Marvin's listeners. It was sort of a forerunner to today's public broadcasting fundraisers. However, it was each show. Several times during the broadcast, Marvin would mention that the time for the broadcast was purchased and paid for by listeners who sent him money. "If you like the show, support it," was the pitch.

A couple years later, in 1968, station manager John Norris was talking to Marvin and they came up with a talk show concept called "Right-Center-Left." This was not to be a paid broadcast.

Since Radio Free Philadelphia was aired on Thursdays and Fridays from 2 pm until 2:45, "Right-Center-Left" was broadcast in the same time period, Mondays through Wednesdays. The show had three hosts, each presenting a different political point of view. On the right was Jay Parker, a conservative African-American who later served in the Ronald Reagan administration. On the left, was Marvin Burak. That left the center portion of the program unfilled. Marvin said, "I know this intelligent guy down the street who owns a bar. Really, bright guy. He would be perfect." That person was Irv Homer.

By 1969, the program was successful enough that an evening version aired from 6 to 7 pm. By the way, each program had only one host with the three people rotating days and times.

We have in our archive, a clip from Monday, September 15, 1969. It's RIGHT-CENTER-LEFT and the host was Broadcast Pioneers member Irv Homer. By the way, on the days where Marvin or Irv was the host, the broadcast originated from Marvin's home. Sometimes, the Jay Parker days also originated there and sometimes from the station's studio in the Raymond J. Dawson building on State Street in Media, Pennsylvania.
Listen in Real Audio!
Listen in Windows Media!

From the official archives of the Broadcast Pioneers of Philadelphia
Audio & Photo originally donated by Broadcast Pioneers member Gerry Wilkinson
© 2002, 2005 & 2012, Broadcast Pioneers of Philadelphia
All Rights Reserved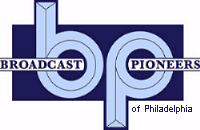 The e-mail address of the Broadcast Pioneers of Philadelphia is pioneers@broadcastpioneers.com